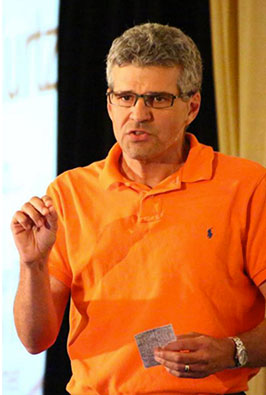 My special guest today for Mid-Month Marketing Magic Hour is Brian Kurtz.
He's a dear friend and organizer of Titans of Direct Response… a once-in-a-lifetime chance to rub elbows with Gary Bencivenga and other industry insiders (true giants of direct response), many of whom you won't see speak anywhere else.
The content from the stage will be superb… the networking inspiring… and the opportunity for profit breakthroughs unsurpassed.
VIP seats disappeared almost immediately when tickets went on sale… but there are a few general admission seats left.
Take a listen to the podcast and sign up if you feel it's for you. Then drop me a note in the comment box below and we'll make a point to hook up when you're there.
Cast of Characters: Andy Thompson, Moderator… Daniel Levis, Host… Brian Kurtz of Boardroom Publishing, Special Guest and Leading Direct Marketing Authority… plus Groovy Music by Dr. Joe Vitale