« A Candid Conversation with Ted Nicholas | Home | Persuasion Parallels Between Comedy and Copy, Through the POWER of Story Telling… »
By Daniel Levis | March 24, 2014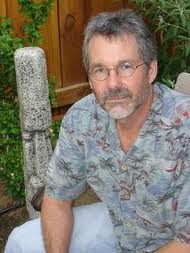 No doubt John Carlton is one of the greatest copywriters of our time.  In fact, you'd be hard pressed to find a marketer worth their salt that hasn't learned some of their best "tricks of the trade" from him.
I moved mountains to get him on this episode of Mid-Month Marketing Magic Hour.
John's career is one of legend…
He worked closely with direct response giants Jay Abraham and Gary Halbert for years before becoming the pioneer of online marking he's known as today.
He's recognized among the first to use blogs, podcasts, email and virtual seminars as effective sales tools and today you get to listen in on a candid, insider chat with "the most ripped-off writer on the web".
Listen now and discover:
How John frames the sales conversation for each type of media he's writing for.  (Quite interesting…)

The inside scoop about how to compete and WIN in an over crowed marketplace, as John spills the beans on where modern day freelancers should be focusing their writing.

John's contrarian view of using long copy on social media (frankly I was stunned to see what John is doing and the results he's getting).

What John has to say about the importance of mistakes… what you should do after you make them and why you should focus on making MORE!

And much more…
Listen now and post your comments below.
Cast of Characters: Andy Thompson, Moderator… Daniel Levis, Host… John Carlton, "The Most Ripped-Off Writer on the Web"… plus Groovy Music by Dr. Joe Vitale
Topics: Mid Month Marketing Magic Hour Podcasts | 10 Comments »
10 Responses to "A Rebellious Chat with John Carlton"