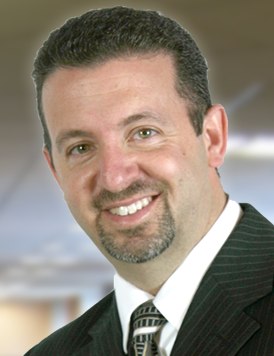 For marketers in the know, Todd Brown needs no introduction… for those new to the sport of marketing, Todd is the foremost authority on funnel creation and building out multi-million dollar funnels.
He was a faculty member on Jeff Walker's original $10K per person, Product Launch Manager Training… and worked as a partner with Rich Schefren, to mastermind the Strategic Profits brand. Todd has also created and launched over 15 profitable front-end marketing funnels and is the co-creator of the wildly successful "Founders Club"…
Todd is one smart cookie and that's why we are so excited to have him as our special guest on this month's Mid-Month Marketing Magic Hour podcast show.
What you'll discover in this fast paced, jam packed 38 minute 44 second interview is Todd's unique approach to setting up profitable marketing funnels.
And best of all, he goes WAY beyond the tactical approach of setting things up to reveal the little known strategic "money making" elements that will help you attract better prospects and close more sales.
Here is just a sniff of what you'll discover:
Want to cut through all the "same old, same old" messaging chatter in your market? At 9:03 Todd talks about "Marketplace Sophistication" and the example he uses will blow your mind to pieces.
Then he goes into developing your "Unique Mechanism" at 11:50… showing you how to take your message to the next level and get noticed even in the most hyper competitive markets.
At 18:09, discover the #1 death blow that will cause even the most unique product to crash and burn… and how to avoid it!  Hint: it's a fast and furious market research approach that can be done in less than a day. (Imagine skipping all of the trial and error and getting your marketing message laser focused within just a couple hours, instead of a couple of frustrating months!)
At 29:38, Todd reveals insider, privileged information about how to find the sweet spot to gain deep saturation into your market, regardless of the amount of competition. This tip virtually eliminates the idea of competition all together and puts you on the path to market dominance.
And much, much more!
At the end of the interview, Todd generously gives away his killer 4 part "6-Figure Funnel Formula" video training (that could easily sell for $497)! To save you time here is the direct link to grab your FREE copy.
Enjoy and please leave us a comment:
Cast of Characters: Andy Thompson, Moderator… Daniel Levis, Host… Todd Brown, Special Guest and 6-Figure Marketing Funnel Master… plus Groovy Music by Dr. Joe Vitale