« Streamlined Strategies for SELLING with Social Media | Home | The Marketing Event of the Century »
By Daniel Levis | July 3, 2014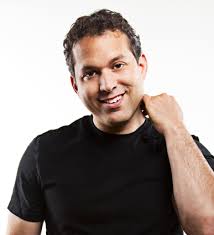 The best way to describe our Mid-Month Marketing Magic Hour Podcast guest is: Hustle and Flow…
And that's exactly how master marketer (and all around good guy) Ryan Lee, bootstrapped himself from struggling gym teacher, living in his parents basement, to Info-Marketing multi-millionaire.
The subtleties of success that Ryan shares during our chat are priceless.  They go WAY BEYOND the boiler plate marketing strategies and techniques all of the dime-a-dozen, new-jack marketing goo-roos are preaching these days.
It's never been more important to connect deeply with your market… and the best way to begin doing that is to put the subtle nuances Ryan lays out to work in your business.
Enjoy and please leave us a comment below.
Cast of Characters: Andy Thompson, Moderator… Daniel Levis, Host… Ryan Lee, Special Guest and Master Marketer… plus Groovy Music by Dr. Joe Vitale
Topics: Mid Month Marketing Magic Hour Podcasts | 8 Comments »
8 Responses to "From Gym Teacher to Info-Marketing Multi-Millionaire…"