« A Rebellious Chat with John Carlton | Home | Streamlined Strategies for SELLING with Social Media »
By Daniel Levis | April 14, 2014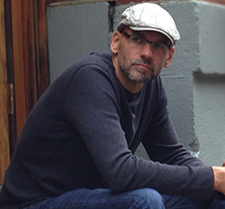 Mid-Month Marketing Magic Hour Episode #5 with our Guest Kevin Rogers… TOPIC:  "Persuasion Parallels Between Comedy and Copy, Through the POWER of Story Telling"
From Standup Comedian to Copywriting ROCK STAR, Kevin Rogers is a triple threat guy — smart, funny, cool as a cucumber, and more…
Before becoming one of the highest paid direct response copywriters working today, Kevin spent a decade traveling the country as a standup comedian.   
But a clown he is not, in fact John Carlton calls this funny man turned wordsmith "one of the hottest veteran copywriters on the scene" and I couldn't agree more.

I had a blast interviewing Kevin and I know you'll enjoy it! 
Click the play button below to listen to this WILDLY entertaining, lesson loaded podcast interview, GUARANTEED to make you a better marketer and writer. 
Then grab Kevin's 60 Second Sales Hook ebook for free. He tells how at the end of the podcast.
Listen now and post your comments below.
Cast of Characters: Andy Thompson, Moderator… Daniel Levis, Host… Kevin Rogers, "Comedian Turned Million Dollar Copywriter"… plus Groovy Music by Dr. Joe Vitale
Topics: Mid Month Marketing Magic Hour Podcasts | 11 Comments »
11 Responses to "Persuasion Parallels Between Comedy and Copy, Through the POWER of Story Telling…"