In 388 B.C., Plato urged the ruling politicians of Athens to banish all storytellers beyond the city walls, claiming they were a danger to society …
"They deal in invisible ideas," he argued, "concealed within the emotion of art, thus influencing people without their knowing."
Indeed, every effective story sends an emotionally charged idea out to us … essentially compelling the idea into us … so that we must believe.
When an idea comes wrapped in such an emotional charge, it becomes all the more powerful … profound … and persuasive.
This is because a great story authenticates its ideas through the consequences of honest human choice and action. It is the creative demonstration of truth, the living proof of an idea.
And so every great sales story must encapsulate and prove a central selling idea: a single, clear, coherent sentence which expresses the story's fundamental meaning, or moral.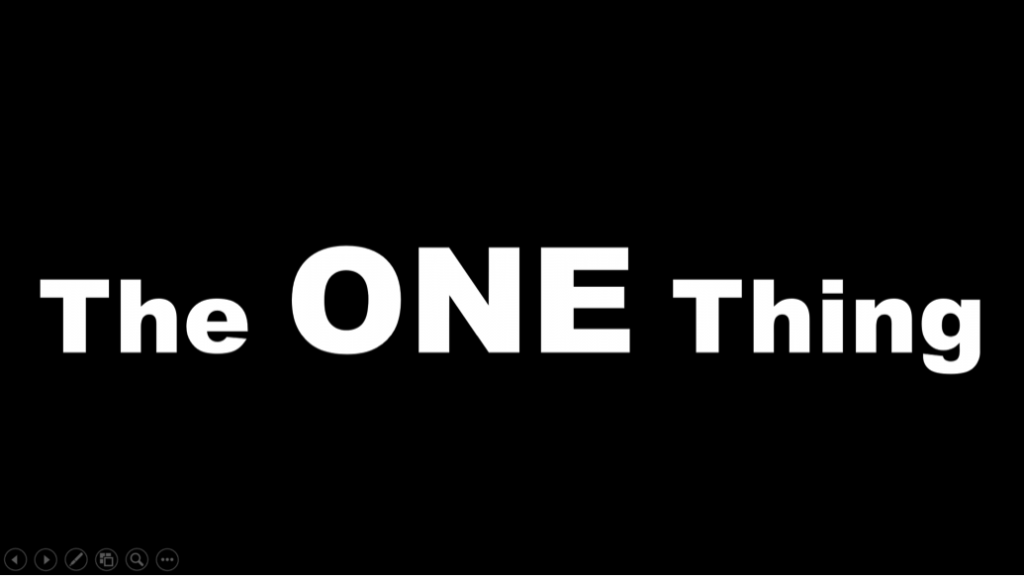 The central selling idea shapes your strategic choices. It guides you toward the meat and bones of your story. Anything that is irrelevant to it must be left out…
Thus your sales story becomes a kind of philosophy of life that your prospects grasp intuitively – in a flash of unconscious insight.
The more disciplined you are in shaping your story around one clear and compelling central selling idea, the more depth of meaning your prospects will discover. They will spontaneously grasp the story's invisible meaning and follow its implications into every aspect of their lives. Both the functional and the emotional benefits of your offering will become intimately understood.
At the core of your sales story lies that one overriding idea that describes how and why life undergoes change from one condition of existence to another. It has two components: A value, and a mechanism …
Value means the most cherished (sometimes unconscious) outcome or desire your prospect hopes to gain from your product or service – happiness, wealth, independence, freedom, peace of mind, power, vengeance, self-love, whatever it might be.
And mechanism is the primary reason why the life of your prospect can turn from a negative value to a positive one. It is the catalyst that transforms sadness to happiness … sickness to health … rags to riches … impotence to power … loneliness to love … embarrassment to pride … damnation to salvation … and so on.
Your sales story is in effect a journey from the negative expression of a given value, to its positive expression…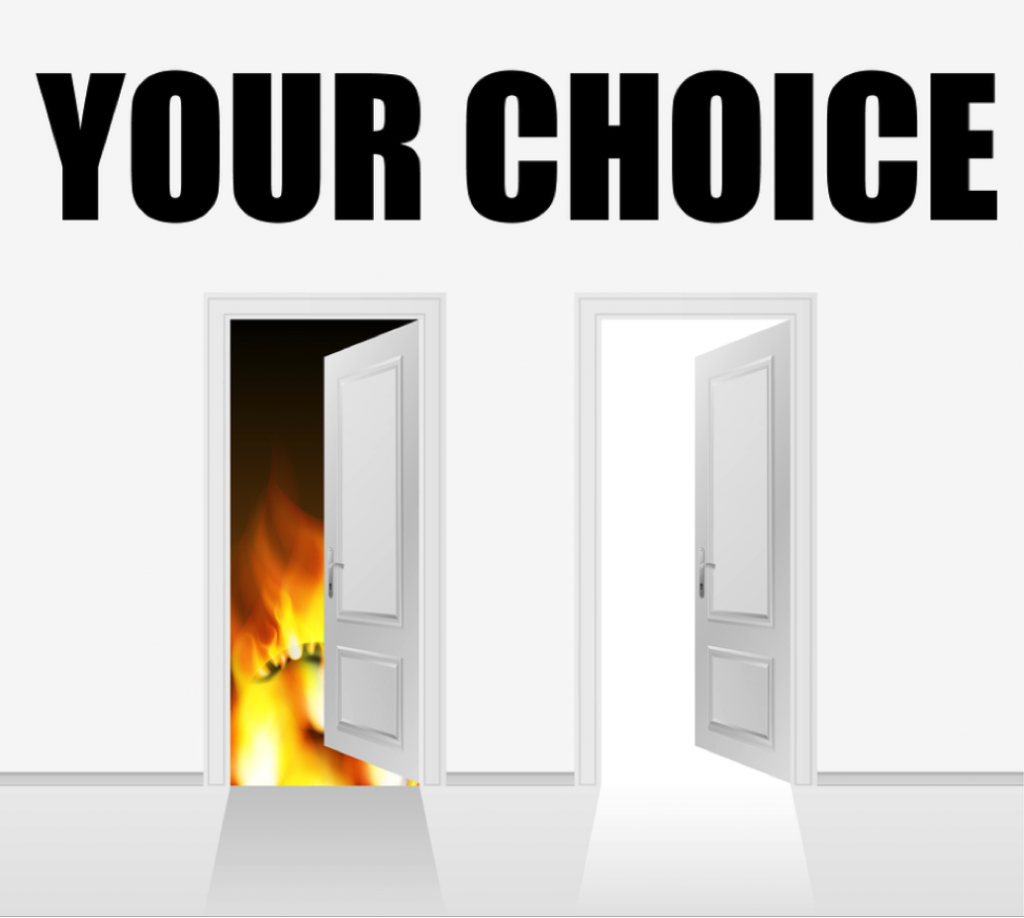 Take self-love and esteem for example. These are values. A mechanism for achieving them for many people is: To have a slim, trim and attractive figure that's appealing to others. The corresponding central selling idea thus becomes: You can love yourself when you know the real secret to controlling your weight.
Now, we can take this central selling idea, and we can explore it directly. "When you're slim, trim and attractive, you feel good about yourself. You have the confidence to be assertive with those around you and get what you want out of life. But if you're fat and flabby it's only natural to feel unworthy and undeserving."
According to Plato, bringing our argument out into the open like this is the honorable thing to do. And sometimes, it is the profitable thing to do, too. But the deeper and more unconscious the value contained in your central selling idea, the less this is true.
In dealing with something as hidden, deep-seated, and close-to-the-bone as self-love and esteem, we gain much from passing our idea along invisibly – through the fictive spell of story.
Read this …
Listen, not long ago I was scared I was going to lose my husband. I'm not very tall and my weight was up to almost 200 pounds. He never said anything. Not one word. But … every once in a while … I thought I could see him looking at other women out of the corner of his eye.
Who could blame him? I looked awful and I felt terrible about myself. So … I decided to go on a diet. I went to six different book stores and I found out they had 67 different diet books.
I bought every one of them.
It cost me $1541.23 … and … seven months later … I had gained another 23 pounds.
So, I went to a doctor. In fact, I went to three doctors. I took every pill they prescribed for me … and … I stayed fat.
I tried four different liquid diets. I listen to those "subliminal" tapes. I ordered five different "can't fail" plans from those late night TV shows. I tried acupuncture. I tried hypnosis. You know, it seems to me, I tried everything on the market. Unfortunately, the results were always the same …

Then, after all that, I did something really stupid: I left my husband! I must have been out of my mind. You know, he never hinted he was going to leave me. But … I was so scared he would … I decided to leave him first.
He begged me to come back. He said my weight didn't matter. He said he loved me for who I was and not how I looked. He said sure, sometimes he would look at another woman because, after all, he was only human. But, he said he never once thought about cheating on me.
Well, now I know he was telling the truth. But, back then, I just couldn't believe it. I guess that's why I told him I wouldn't come home until I lost every ounce of my extra weight.
He said he would wait for me, and I thank God … he did!
OK, now let me get to the good part. While I was separated from my husband, I finally did discover a way to lose weight and keep it off …
The story carries on from there to tease the reader about what this magical weight loss secret might be, without ever revealing it. For that, the ladies had to send away for "Betty's Diet Report" – just $19.95, plus $3 shipping and handling.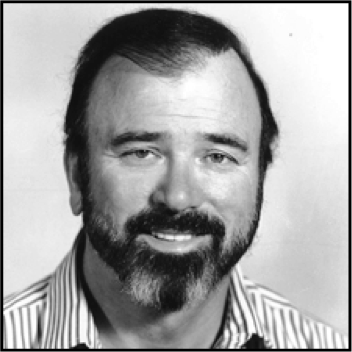 Now, do you see how cleverly Gary Halbert (the copywriter responsible for this ad) used this little story segment to amplify the importance of this product? It's not just about losing weight. It's about liberation from the soul-sucking self-loathing that many women experience … and a pathway to greater self-love, esteem, and acceptance.
Let's take the remaining time we have left today to analyze this ad a little further…
Actually, we picked up the story in the fourth paragraph because I wanted to show you how Gary unraveled the central selling idea. But the first few paragraphs that set up the story are equally brilliant. Here's how the body copy leads off …
My name is Betty Adams, and the first thing you should know about me is … I am not a doctor.
I am not an expert on nutrition. I never went to college and I don't have a degree in anything. In fact, the only thing I consider myself an expert about is …

I know … because … I did it!
These first few paragraphs are a sort of damaging admission. While every other weight loss ad at the time tended to open with credibility copy – trumpeting the infinite wisdom of some kind of accredited expert – here Gary goes in the opposite direction, drawing attention to Betty's lack of credentials. This serves several purposes.
First, it makes Betty look honest. The rest of the copy becomes more believable as a result. Second, it addresses the objection "why should I listen to you?" head on, rather than trying to hide from it. And third, it shocks the reader a little bit. She doesn't expect an advertiser to say something apparently negative, and this – combined with the product claim in the sub-head directly adjacent – serves to deepen her interest.
Then in the story that followed, you can see how Gary discredits the experts, one by one. Obviously they don't know scheisse from shoe polish. As if to say, "the alternative to what I'm offering you here is a conspiracy of imbeciles. Maybe it's time us girls stuck together and figured this thing out for ourselves."
This is just one of a series of Desperate Housewife ads that Gary wrote. You can actually feel Betty losing her grip and slipping into an intense state of irrationality, characteristic of desperation – particularly in the surprising plot twist where she leaves her husband.
He used this powerful theme repeatedly, not only in weight loss, but in other niches as well. It calls out like a siren song to the low hanging fruit of the market – who really are desperate – while also hooking the interest of just about everyone else, with its sheer drama.
You might laugh at a story like this, thinking it's obviously fabricated. But before you do, consider the enormous influence of the Creation Story, Adam and Eve in the Garden of Eden, Jonah and the Whale, and other powerful narratives. Each one had a central selling idea. Each one converted like crazy!
Plato would NOT have been impressed.
Until next time, Good Selling!