What's one of the most powerful inspirational tools in existence?
Yet it's also a simple, easy-to-use strategy for rewiring your brain… that's also recommended by every super-successful business coach and entrepreneur?
PLUS… it costs you less than 20 bucks and will stick with you forever?
Of course, I'm talking about reading business biographies that bathe your brain in the ways and means of success.
That's the topic of this week's blog.
And it reminds me of one of our recent emails that asked the question:
"What would you do if you had no fear?"
It's a fabulous query to unlock your psyche and open your eyes to new possibilities.
So who else would we be talking about but the uber-successful entrepreneur who epitomizes "no fear."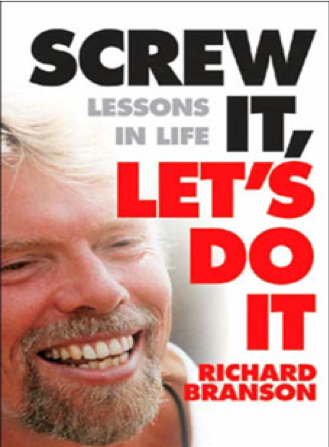 It's none other than Sir Richard Branson and his book whose title says it all…
SCREW IT, LET'S DO IT!
And by the way, "breathtaking" is a massive understatement.
I mean, who would voluntarily ride in a hot air balloon in the Jet Stream going 245 miles an hour?
More on that in a minute.
First let's get to the crux of this inspiration-packed book.
Prove 'Em Wrong… and Just Do it!
"Just do it" is the title of the first chapter, which also sums up Richard Branson's MO.
Then he follows with a bit of inspirational advice:
Believe It Can Be Done
Have Goals
Live Life to the Fullest
Never Give Up
Prepare Well
Have Faith in Yourself
Help Each Other
Do some of these seem like platitudes?
Sure, but when you know Branson's story and that he's coming from the heart, they take on new meaning.
He got his start in business at 15 when he created a magazine called, "Student."
Everyone told him it couldn't be done, that he was too young, and that he didn't have enough experience.
But to the right person, that's just pouring gas on the fire.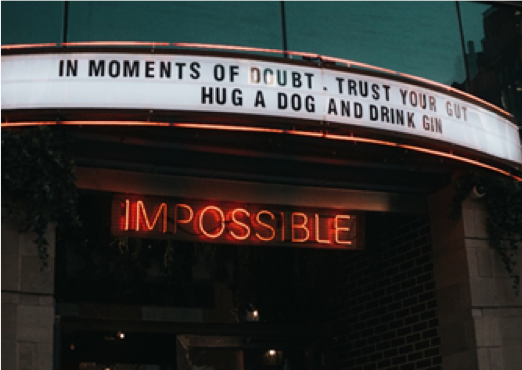 Branson wanted to prove them wrong, which strengthened his resolve and made the magazine successful.
And despite being dyslexic, he wrote hundreds of letters trying to sell ad space and recruit famous people for interviews.
He was stunned when the first check for an ad came in for $500!
They were off and running!
Even better were the interviews that started materializing… John Lennon, Mick Jagger, Vanessa Redgrave, Dudley Moore.
That paved the way for his next business success, the birth of Virgin Records.
Have Fun and the Money Will Come!
Chapter 2 is titled, "Have Fun!"
Branson follows with another set of admonitions:
Have Fun, Work Hard, and the Money Will Come
Don't Waste Time — Grab Your Chances
Have a Positive Attitude On Life
When It's Not Fun, Move On
You don't usually hear about a business with FUN as its secret strategy.
And speaking of fun, here's one of my favorite stories from the book, and a great demonstration of thinking on your feet.
If Branson could pull this off, YOU can outwit even your toughest obstacles.
Branson was dyslexic as a kid, so he was caned regularly at boarding school.
It was so bad that his parents finally tried another school… but it was worse.
Still, he got by until he started having a fling with the headmaster's 18-year-old daughter.
But one morning he was caught sneaking back into his room, and quickly brought up before the headmaster where Branson immediately confessed and was expelled.
But while he was waiting for his parents to come and pick him up, he wrote a suicide letter and gave it to a kid with instructions not to open it until the next day…
… Knowing the kid would open it right away.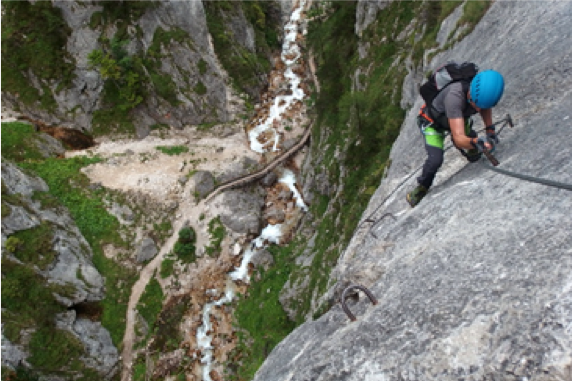 In the meantime, young Richard started walking across the nearby field that led to a high cliff.
So when the contents of the letter were discovered, a posse of teachers and students ran to save him.
Of course, he had no intention of committing suicide, but it got him reinstated in school.
Pretty ingenious… and gutsy… for such a young kid!
So to sum up, Branson says:
"I often ask myself, is my work fun and does it make me happy? I believe that the answer to that matters more than fame or fortune. If something stops being fun, I ask why? If I can't fix it, I stop doing it."
Chapter 3: BE BOLD!
One of my favorite quotes of all time is usually attributed to the great German playwright and philosopher, Johann Wolfgang von Goethe.
It could have been written by Richard Branson:
"Whatever You Can Do, or Dream You Can, Begin It; Boldness Has Genius, Power, and Magic in It!"
Branson's boldness has never been questioned.
He says in Chapter 3:
Calculate the Risks and Take Them
Believe in Yourself
Chase Your Dreams and Goals
Have No Regrets
Be Bold
Keep Your Word
With a net worth of over 5 billion dollars and a global empire employing over 50,000 people, he's definitely a guy worth listening to.
Yet his boldness has sometimes been over the top, leading to near-death adventures.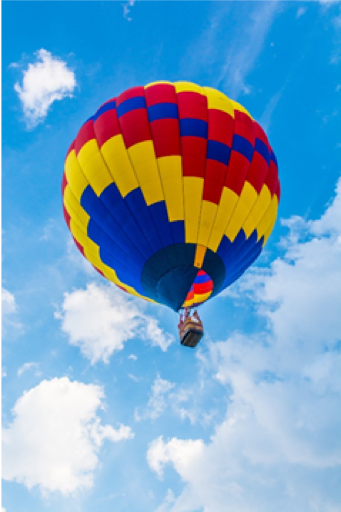 For instance, he's made multiple attempts to break world records, both in speed boats and in hot air balloons.
In 1986, on his second attempt, he broke the record for fastest time crossing the Atlantic Ocean in a speedboat.
During the first attempt, in 1985, he avoided drowning when he was rescued by an RAF (Royal Air Force) helicopter.
Then in 1991, he crossed the Pacific Ocean in a hot air balloon, traveling from Japan to Canada (6,700 miles).
The speed record he set was an astonishing, 245 miles per hour because he was traveling in the Jet Stream!
So be bold, but calculate the risks!
Chapter 4-9: Get Inspired!
Here's a quick hint about the next few chapters.
I give you this nudge with the hope you'll get any of his books and absorb some of Branson's brilliance and creativity, and that it will inspire your own bold business adventures.
Chapter 4: Challenge Yourself
"Everyone needs something to aim for. You can call it a challenge or you can call it a goal. It is what makes us human. It was challenges that took us from being cavemen to reaching for the stars."
Chapter 5: Stand On Your Own Feet
"I was trained to think for myself and get things done. It's what the British as a nation used to believe in, but there are kids today who seem to want everything handed to them on a plate. Perhaps if more parents were like mine were, we would be a nation of go-getters – as we used to be."
Chapter 6: Live the Moment
"I believe the one thing that helps you capture the moment is to have no regrets. Regrets weigh you down. They hold you back in the past when you should move on."
Chapter 7: Value Family and Friends
Put Family and the Team First
Be Loyal
Face Problems Head On
Money is For Making Things Happen
Pick the Right People and Reward Talent
Chapter 8: Have Respect
"In the early days of Virgin Music, I talked to some Japanese businessmen. There were polite to a young man in sweater and jeans who had no money. They taught me how important it was to always keep eyes and ears open and to be polite."
Chapter 9: Do Some Good
"I was brought up to think we could all change the world. I believed that it was our duty to help others and to do good when we could."
OK, that's your inspirational "book report" for this week. I hope it makes you run out and get some of Branson's inspiration so you can say…
SCREW IT, LET'S DO IT!
Then grab yourself a strategy session and let's put together a marketing plan that's both bold and balanced.