Sales copy is all about structure.
It doesn't matter what type of sales copy you're writing, there's a specific blueprint or framework that's already proven to work.
Following this blueprint will ensure you have all the elements of a strong sales argument and that you present things in the most logical order.
For example…
You have to prove you're credible and trustworthy BEFORE you can make a good case for why a prospect should buy your product.
You have to make a good case for why a prospect should buy your product BEFORE you can present them with your offer…
You have to present your offer BEFORE you can trivialize your price.
It will also help you to be more efficient and complete your sales copy more quickly.
I learned this from the legendary copywriter, Clayton Makepeace, whom I had the good fortune of studying and working with early in my career.
So why reinvent the wheel?
Step-By-Step to Your First (or Next) Profitable Sales Promotion …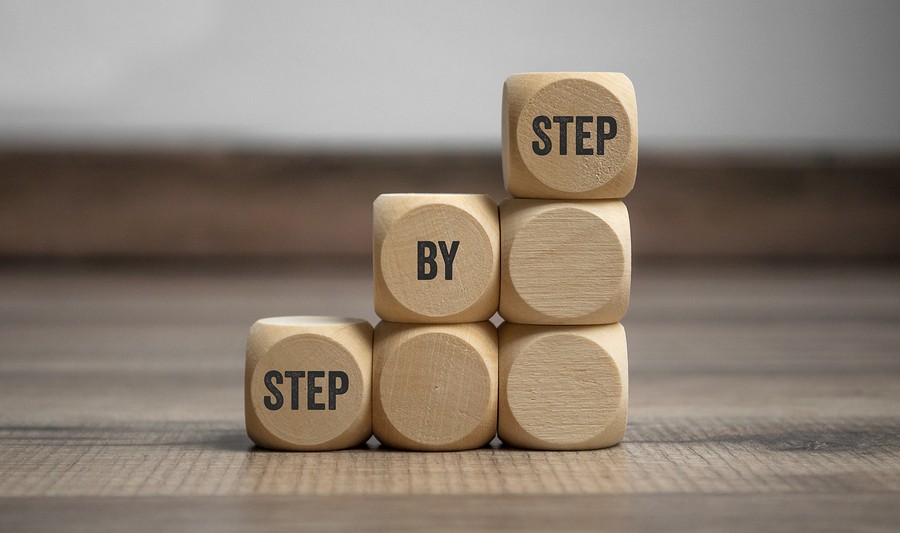 #1: Grab 'Em by the Eyeballs
The job of your headline is not to sell your product, be cute or funny, or win awards.
Its only job is to seize the attention of your best prospects and stop them dead in their tracks. Then get them to read the next sentence of your copy.
The best way to get anybody's attention is to use a "pattern interrupt" and say something unexpected and surprising. Another great technique is to combine the most compelling benefit with something to spark their curiosity.
#2: Support and Expand on Your Headline
Once you've seized their attention, you've got to quickly reinforce what you wrote in the headline and further stoke the flames of curiosity with immediate benefits.
The first five or six paragraphs following your headline are crucial. The opening copy must flow as a natural extension of your headline and overall theme.
A weak opening kills readership, but a strong one saves you from other weaknesses.
#3: Establish Credibility
One of the biggest challenges is getting people to believe you. That's why proof and credibility are the backbone of your sales copy.
The hallmark of every great copywriter is the lengths to which they're willing to go to understand their product, their market, and their prospect. The more proof and credibility you provide, the more belief you create.
All of this is accomplished through research, because it's through the process of discovery that you'll find everything you need to make your copy believable and credible.
#4: Bribe Him to Read This
Once you have their attention, you've got to work hard to keep it.
Obviously you must never waste a second of their time with idle chit-chat or off-topic rambling. You've got to stay on point and quickly fulfill the promises made in the headline.
But it also helps to offer some form of bribe just for reading your promotion. A promise of some secret or tidbit of information that will be revealed within the promotion itself.
#5: Deliver Value
The simple act of reading your promotion should leave them with a feeling that you've given them tremendous value simply by having crossed paths with you.
But it's a fine line to walk between giving away too much value and not enough. The most common mistake made by rookie copywriters is to reveal too much information, so they no longer need you.
Help them to understand the problem that your product solves and why your product is the best way to solve it. Prove why you're the one to get it from. Then close the deal.
#6: Present Your "Big Promise"
This is where you begin to reveal the major benefits of your product.
Up to this point, you may not have even hinted you're selling a product yet. Now it's time to transition into explaining how your product will give them the benefit they want, or the solution to their problem.
Again, this is where being a top-notch researcher pays off. In order to formulate a big promise that grabs your prospect, it helps to know what promises have been made successfully by other advertisers.
#7: Prove Your Point
Your prospect has heard it all before. They've seen a lot of promises from a lot of people and most of those promises haven't amounted to a row of beans.
So the natural reaction, when they read your big promise, is "I'll believe it when I see it!"
That's why you must immediately follow your big promise with clear and compelling proof that you can deliver. This is a great place for stories, case studies, and demonstrations.
#8: Snapshot of the Future "Him"
Once you've delivered overwhelming proof, make it real for them with "future pacing."
You do this by painting vivid word pictures of what their life will be like once the big promise has been fulfilled.
How will it feel for them once they've achieved their desires and are living their dreams? What will it be like for them to be free of their fears, frustrations, and failures?
#9: Present Your Product and Prove Each Benefit
Present your product and its unique selling proposition. Convery that they're going to get the big promise fulfilled by buying your specific solution.
This is where you go from saying "I have a solution for you" to "It's all part of the all-new XYZ Product."
Demonstrate how your product fulfills the promises you've made. Be sure to make it believable by establishing proof and credibility that you can deliver.
#10: Make the Offer
Behind every great piece of copy lies a great offer.
Your offer is the sum total of everything your prospect will get when they respond, and it's the foundation of any direct response promotion. Even if the rest of your copy is weak, getting this part right can send your sales through the roof. But if you have a poor offer, the best copy in the world won't save you.
The success of your promotion lives or dies on the back of your offer, even though you're probably not getting to this step until the last 25% or so of your promotion.
#11: Trivialize Your Price
A compelling offer is a great start, but it's not enough by itself. You've also got to illustrate clearly, powerfully and succinctly how great a deal they're getting at this price.
Get them to understand all the blood, sweat, and tears that went into making this incredible offer available to them. If you were to deliver this value to them in person, it would cost 100x what you're charging.
Make it sound like they're getting the deal of the decade — and they should be!
#12: Add Value
As if everything you're giving them won't provide enough value already, now you're throwing in even more value.
Add on extra bonuses. Pile value on top of value. If they were salivating at your offer before, now it should feel like the deal of the century to them!
#13: Relieve Risk
After everything you've promised to give them, there's still doubt. Will you really deliver on your promises? Have you been piling on real value or are you merely piling on useless "stuff"?
You must counter this objection quickly. You do that by showing them how YOU are taking on all the risk in this transaction, NOT them. So this is where you present your guarantee. The bolder, the better. The longer, the better.
Many marketers are hesitant to offer a great guarantee, for fear of being taken advantage of. But people are actually less likely to take you up on a longer guarantee, in most cases. For example, you get fewer refunds from a 1-year guarantee than a 30-day guarantee.
#14: Sum Up
If you've done your job correctly, you've made your prospect a "no brainer" proposition. Now it's time to sum it all for him once again and point out how crazy it would be to ignore your offer.
Tell them again what they're getting, at what investment, and under what guarantee conditions. Tie everything they're getting back to the big promise you made. Make absolutely sure they understand everything they're going to get as part of this incredible deal you've put together for them.
#15: Ask for the Sale
Once the value scales are heavily weighted in their favor, it's time to ask for the order.
Let's face it, you're writing this sales copy because you want them to buy. So you need to clearly and directly tell them to buy. Don't get timid here, because your reader will sense your hesitation. And if you don't believe in yourself and your solution, then why should your prospect?
Be confident, because you know their life will be made better by buying.
#16: Make Ordering Stupid Easy
You've made it stupid simple to order, right? You've come too far to lose a sale because your ordering process is confusing. Tell them step-by-step exactly how to order.
Tell them what will happen once they've placed their order and how it will be fulfilled.
Include the multiple methods of response and anything else they need to know to order. The more you can eliminate confusion from the ordering process, the more sales you'll get in the long run.
#17: Place Him At the Crossroads
Now it's time for them to make a decision, so tell them to.
Explain what happens if they do take action and what happens if they don't take action. They're now at a crossroads. They can choose to enjoy all the pleasures of your big promise fulfilled or they can go on living life without it. There's no third option here, and their future is on the line.
It's their choice, but make it crystal clear which option they need to choose — buying your product!
#18: Ask for the Sale – AGAIN
Again, be direct and clear. Tell them to order. Now! Because that's what it's going to take for them to start to have that big promise fulfilled in their life.
#19: Sweeten the Pot
So they still haven't ordered? Hmmm. Well, maybe you didn't pile on enough value.
Add something else to sweeten the pot and make it even more compelling. Maybe it's a fresh look at something that was already in the product. Maybe it's another bonus completely.
Either way, throw something in to make your offer even more compelling!
#20: Add An Urgency Element
Finally, add a REAL and BELIEVABLE urgency enhancer to get them off the fence.
If it's a physical product being delivered, emphasize the limited quantity. If it's a time-based product, emphasize the deadline. If you're able to combine both a limited quantity and a deadline, even better.
Whatever you do, do not fake the urgency here. If nothing else, find a way to create urgency around something happening with the product or a factor in their life. For example, "Before your next paycheck…" if you're selling a business opportunity or "Before XYZ Company goes public…" for an investment.
So There You Have It…
This blueprint isn't the end-all-be-all, but it's a great starting point.
Use it to spark your creativity and generate ideas, so you can work faster and more efficiently than you ever could starting from a blank page.
Get your copy done quickly.
Then test and improve from there!