Want money to burn?
Then here's an amazing blueprint for life and success.
The book was a #1 New York Times Bestseller and #1 Amazon Business Book of the Year 2017, with a 4.5-star rating and 1075 reviews.
It's meticulous, deep, wide, highly theoretical and yet eminently practical.
Plus, there's the trivial-little fact that in 2019, the author made…
… 5.5 million bucks a day.
And with a net worth of $19 billion, it puts him in the rarefied air of being the 25th wealthiest person in the world.
Ray Dalio's wealth is the byproduct of being the founder, Co-Chairman and Co-Chief Investment Officer of Bridgewater Associates, the largest hedge fund in the world.
Now just in case you can't read the fine print in this image, here's what Bill, Tony, and Arianna say about this remarkable book: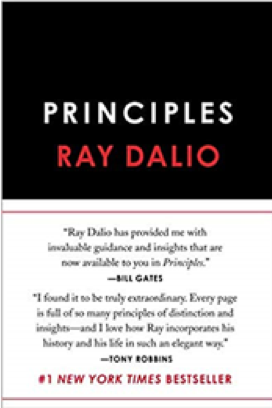 "Ray Dalio has provided me with invaluable guidance and insights that are available to you in Principles." – Bill Gates
"I found it to be truly extraordinary. Every page is full of so many principles of distinction and insights—and I love how Ray incorporates his history and his life in such an elegant way." – Tony Robbins
"I absolutely loved this book. It's beautifully written and filled with such wisdom." – Arianna Huffington
OK, with that stirring preamble, what's so outrageous about Ray Dalio's perspective on success, wealth, and life?
Let's take a look at a few of his big ideas from a couple chapters of this formidable book.
Embrace Reality, and Deal with It!
That's the title of Chapter 1, and it gives you a sense of Dalio's practicality.
Stripping way any self-delusion and facing reality head on is the only way you'll scale your business.
Here's what he says:
"There is nothing more important than understanding how reality works and how to deal with it. The state of mind you bring to this process makes all the difference. I have found it helpful to think of my life as if it were a game in which each problem I face is a puzzle I need to solve. By solving the puzzle, I get a gem in the form of a principle that helps me avoid the same sort of problem in the future.
Collecting these gems continually improves my decision making, so I am able to ascend to higher and higher levels of play in which the game gets harder and the stakes become ever greater."
But Dalio isn't just concerned with making money.
It's the deeper BALANCE he's after… between work, family, desires, and having an impact on the world… that provides the real satisfaction we're all looking for.
Here's Dalio's formula for balancing the hard realities of life with our dreams and aspirations:
Dreams + Reality + Determination = A Successful Life
But what if you're not the manager of the world's largest hedge fund?
What if you're an ordinary mortal with the usual collection of strengths and weaknesses?
Well, our strengths aren't usually a problem, so here are Dalio's choices for dealing with our weaknesses:
"Asking others who are strong in areas where you are weak, to help you is a great skill that you should develop no matter what, as it will help you develop guardrails that will prevent you from doing what you shouldn't be doing. ALL SUCCESSFUL PEOPLE ARE GOOD AT THIS."
Systematize EVERYTHING!
You've heard it from us before, and from the best coaches everywhere.
And one of the most important principles Dalio lives by is to SYSTEMATIZE every possible aspect of your business.
So if you want to see more implementation strategies and how a master has done it, read "Principles."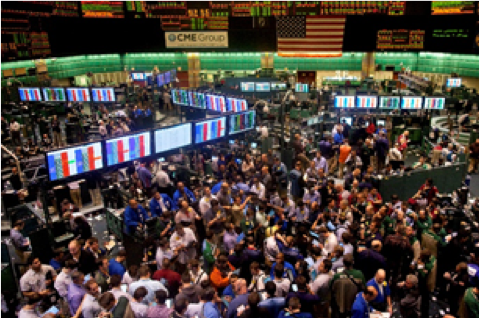 It's how Ray Dalio has dominated the investing market for years.
Because every time he'd get cocky by thinking he's really mastered market trends this time… he'd lose millions and get humbled to the core (he's amazingly self-disclosing about his failures).
But he was never knocked down for good.
Dalio would obsessively dig deep into why and figure out what economic indicators he'd missed.
Then systematize the correction.
One of the best parts of the book is that you get DETAILED instructions for following his principles.
For instance, here's his "5-Step Process to Get What You Want Out of Life."
And so you don't make the mistake of assuming you've seen it before, I've included one of the steps fleshed out:
1. Have clear goals.
2. Identify and don't tolerate problems.
3. Diagnose problems to get at their root causes.
4. Design a plan.
5. Push through to completion.
Now, as a more detailed example, here are the sub-points for "Have clear goals," which for easy implementation, are also fleshed out much more fully in the book:
1. Have clear goals.
a. Prioritize: While you can have virtually anything you want, you can't have everything you want.
b. Don't confuse goals with desires.
c. Decide what you really want in life by reconciling your goals and your desires.
d. Don't mistake the trappings of success for success itself.
e. Never rule out a goal because you think it's unattainable.
f. Remember that great expectations create great capabilities.
g. Almost nothing can stop you from succeeding if you have a) flexibility and b) self-accountability.
h. Knowing how to deal well with your setbacks is as important as knowing how to move forward.
CRUSH IT with Radical Open-Mindedness …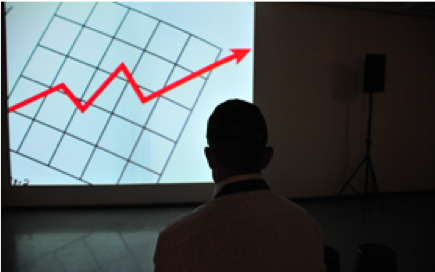 I found this topic truly eye-opening because, in some circles, there's a knock against being open-minded.
Some folks think it makes you wishy-washy in your beliefs and perspectives… which can lead to being a loony liberal.
That's where Dalio's eminently practical perspective comes into play.
Because open-mindedness is a powerful success strategy.
And it basically boils down to putting your ego aside and seeing what actually works, no matter who you get your information from:
"Sincerely believe that you might not know the best possible path and recognize that your ability to deal well with "not knowing" is more important than whatever it is you do know."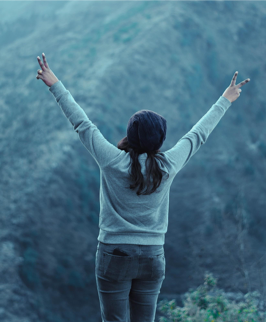 So… go grab a copy and ramp up your game with systems and strategies beyond what you're doing now.
Because if Bill Gates can learn a lot from Ray Dalio, why not YOU!
By the way, advanced marketing systems and strategies are the bedrock of EMAIL ALCHEMY success.
So leave your comments below, and let's take a look at the marketing systems and strategies required to take YOU to the top!