The following post is for priming the profit pump.
In other words, if you're starting an email or a sales letter, but your muse is AWOL…
… This post will effortlessly jump start your writing.
Now… we've covered the critical importance of headlines in this blog, and how the "bucket brigade" passes the reader from one persuasive element to the next.
So what about the first line?
Besides the headline, it's the second-best place to focus your attention.
And instead of looking at the first lines in ads, let's step outside the box.
Let's check out the first lines where the most brilliant writers in history have slaved over each word for weeks… sometimes months… even years.
Read them over before you write and as you internalize them, you may notice that your writer's block suddenly goes "poof."
You'll also strengthen your headlines, subject lines, subheads, and your opening lines.
So here are…
The Best FIRST LINES in History: Part I
You may think you spend a lot of time coming up with a headline or the opening line of a sales letter… or a subject line or the first line of your email.
But these authors have spent eons and their genius has passed the test of time and been handed down through the generations.
That's why I've taken some of the best "starting lines"… those critical first few words that hook you… because…
… You need to do the same thing with your subject lines, the first line of your emails, with each paragraph… and carry it through like a bucket brigade… all the way to the finish line when you close the sale and ask for their money!
Here are some of my favorites… read them all over several times, slowly, to internalize them and absorb their impact.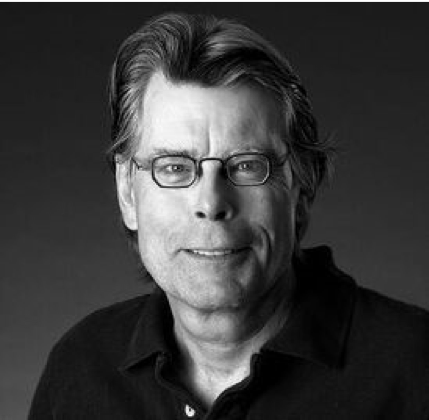 First is Stephen King, then Ernest Hemingway, then Martin Cruz Smith.
Stephen King, from "The Green Mile"
Love him or hate him, Stephen King has sold about 350 MILLION books.
So is that someone who knows how to keep people reading?
Now this particular book is a special case.
Because "The Green Mile," was published in a serial format — it's actually 6 small books.
Stephen King said that as he wrote them, he didn't actually know how the next book would turn out.
He figured it out as he went along.
It also shows you the incredible power of "the cliff hanger."
Cliff hangers, depending on your writing skill, can not only end a chapter, but they actually take one paragraph and hand it off to the next… and one sentence and hand it off to the next.
And if you drill down even deeper, you'll start to see that each word does the same thing… handing off the next one.
A funny story about Stephen King, as he was writing his 3,000+ page, "Dark Tower," series.
Someone sent him a picture of a chained-up teddy bear, with the caption, "Release the next 'Dark Tower' book… or the bear dies!"
What's also interesting, is that King got the idea of a serial from a business associate who brought up how Charles Dickens novels were published that way… in serial format.
OK, here are some chapter first lines from, "The Green Mile."
——–
-This happened in 1932 when the state penitentiary was still at Cold Mountain. And the electric chair was there, too, of course.
-It was the year of John Coffey. The details would be in the papers…
-"You're going to have the same trouble with Percy," Harry said as we walked back up the hall…
-King Cotton had been deposed seventy years before all these things happened…
-The next morning there was a pink memo slip on my desk, asking me to stop at the warden's office…
-Delacroix's mouse was one of God's mysteries.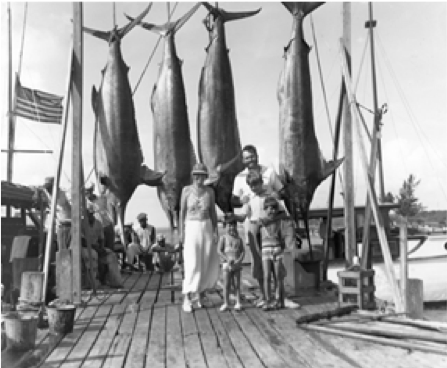 Hemingway's Short Stories:
-It was now lunch time and they were all sitting under the double green fly of the dining tent pretending that nothing had happened.
-Madrid is full of boys named Paco, which is the diminutive of the name Francisco…
-The marvelous thing is that it's painless," he said. "That's how you know when it starts."
-At the lake shore there was another rowboat drawn up. The two Indians stood waiting.
-Dick Boulton came from the Indian camp to cut up logs for Nick's father.
-In the old days, Horton's Bay was a lumbering town.
-The rain stopped as Nick turned into the road that went up through the orchard.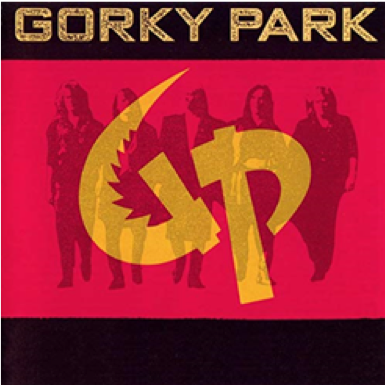 Martin Cruz Smiths', "Gorky Park".
-All nights should be so dark, all winters so warm, all headlights so dazzling.
-Naked, Zoya peeled an orange.
-A weekend in the country with the last snow of winter.
-Imskoy said, "Your work is, as always, a model."
-Stalin Gothic was not so much an architectural style as a form of worship.
-Man was not born criminal but fell into error through unfortunate circumstances or the influence of negative elements.
-The dummy was a featureless pink plaster head in a ratty wig, but it was hinged at the ears so that the face could split open down the middle and reveal an inner structure of blue muscles and a white skull as intricate as a Fabergé egg.
The Best FIRST LINES in History: Part II
Here's a longer list of famous first lines from many famous novels.
And again, just imagine the amount of thought the writers put into them.
This is the same problem you face with your emails and sales letters.
Because if you don't hook, latch onto, grab, and plug into your reader's thought stream
IMMEDIATELY, they're gone.
You'll have NO chance to continue passing their mind along the bucket brigade, handing them from thought to thought… image to image… until you ask for their money!
So here we go with the list.
You may not agree with my choices… but that's GOOD if you don't.
Either way, think about your internal reaction and WHY it does or doesn't grab you.
It's an educational process.
And it's what you should be doing automatically when you open your inbox every day.
You can deepen your marketing education in just a minute or two… if you make it a habit to ask:
-Does the subject line grab you fast enough? 
-Does it take just a few too many words to get to something juicy? 
-Is it too predictable?
Read this list over and over, to see whether or not your own mind is IMMEDIATELY engaged with curiosity, interest, and a sort of "leaning forward" to find out more.
And consider these as subject lines, too.
With subject line —just like classified ads— you don't have the luxury of setting up the scene or the idea.
I see many subject lines that don't pack a punch until the 4th or 5th word… which may NOT EVEN BE VISIBLE because of the way people set up their inbox.
That's why the subject line should ENGAGE in the first 2 or 3 words.
Here we go:
—————-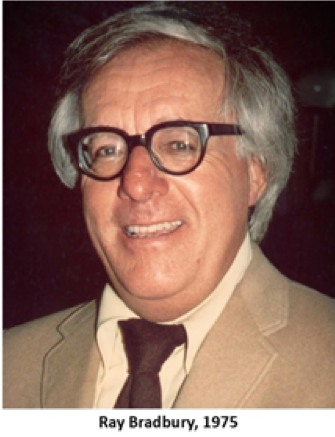 1) It was a pleasure to burn. —Ray Bradbury, Fahrenheit 451 (1953)
2) Lolita, light of my life, fire of my loins. My sin, my soul. —Vladimir Nabokov, Lolita (1955)
3) Call me Ishmael. —Herman Melville, Moby-Dick (1851)
4) Elmer Gantry was drunk. —Sinclair Lewis, Elmer Gantry (1927)
5) In the town, there were two mutes and they were always together. —Carson McCullers, The Heart is a Lonely Hunter (1940)
6) It was a queer, sultry summer, the summer they electrocuted the Rosenbergs, and I didn't know what I was doing in New York. —Sylvia Plath, The Bell Jar (1963)
7) In 1980, a year after my wife leapt to her death from the Silas Pearlman Bridge, in Charleston, South Carolina, I moved to Italy to begin life anew, taking our small daughter with me. –Pat Conroy, Beach Music, (1995)
8) A screaming comes across the sky. —Thomas Pynchon, Gravity's Rainbow (1973)
9) It was a bright cold day in April, and the clocks were striking thirteen. —George Orwell, 1984, (1948)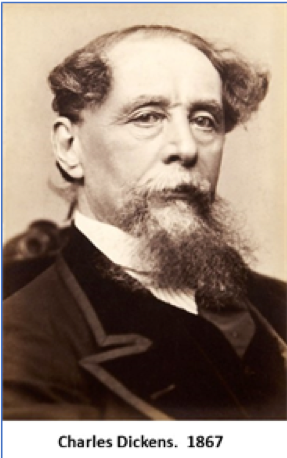 10) It was the best of times, it was the worst of times, it was the age of wisdom, it was the age of foolishness, it was the epoch of belief, it was the epoch of incredulity, it was the season of Light, it was the season of Darkness, it was the spring of hope, it was the winter of despair. —Charles Dickens, A Tale of Two Cities, (1859)
11) If you really want to hear about it, the first thing you'll probably want to know is where I was born, and what my lousy childhood was like, and how my parents were occupied and all before they had me, and all that David Copperfield kind of crap, but I don't feel like going into it, if you want to know the truth. —J. D. Salinger, The Catcher in the Rye (1951)
12) We were somewhere around Barstow on the edge of the desert when the drugs began to take hold. – Hunter S. Thompson, Fear and Loathing in Las Vegas, (1971)
13) He was an old man who fished alone in a skiff in the Gulf Stream and he had gone eighty-four days now without taking a fish." –Ernest Hemingway, The Old Man in the Sea, (1952)
14) This is the saddest story I have ever heard. —Ford Madox Ford, The Good Soldier (1915)
15) After the guy was dead and the smell of his burning flesh was on the air, we all went back down to the beach. –Stephen King, Night Surf, (1969)
16) They shoot the white girl first. —Toni Morrison, Paradise (1998)
17) I did two things on my seventy-fifth birthday. I visited my wife's grave. Then I joined the army. –John Scalzi, Old Man's War, (2005)
18) The act was billed as ballet tap — which does not describe it. –Robert Heinlein, Waldo, (1942)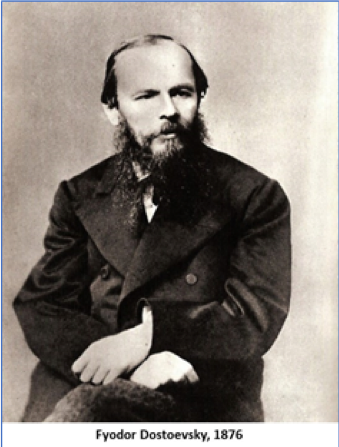 19) I am a sick man… I am a spiteful man. —Fyodor Dostoyevsky, Notes from Underground (1864)
20) When he was nearly thirteen, my brother Jem got his arm badly broken at the elbow. –Harper Lee, To Kill a Mockingbird (1960)
21) Granted: I am an inmate of a mental hospital; my keeper is watching me, he never lets me out of his sight; there's a peephole in the door, and my keeper's eye is the shade of brown that can never see through a blue-eyed type like me. —Gunter Grass, The Tin Drum (1959)
The Best First Lines in History: Part III
Finally, let's switch gears and check out a few songs that stick with you forever.
Of course, songs have the advantage of backing up their great lyrics with equally catchy melodies, stunning riffs, and hypnotic rhythms.
But with our emails, at least we get to combine subject line with a great first line.
So here's a batch of famous first lines from some equally-famous songs.
It's another exercise in noticing what grabs and holds your attention, right from the get-go:
————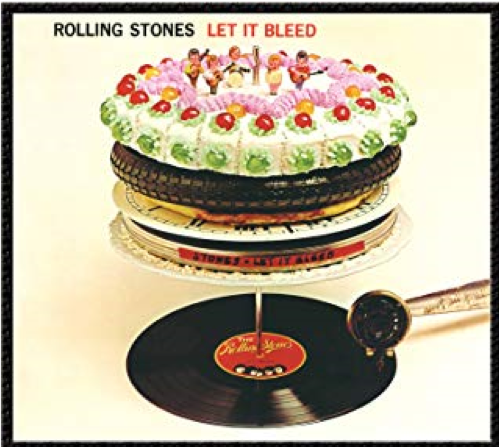 "I was born in a crossfire hurricane"… Jumpin' Jack Flash, by Mick Jagger and Keith Richards
"You shake my nerves and you rattle my brain"… Great Balls of Fire, by Jerry Lee Lewis
"Busted flat in Baton Rouge, headin' for a train / Feelin' nearly faded as my jeans"… Me and Bobby McGee, by Kris Kristofferson
"Tin soldiers and Nixon coming / We're finally on our own"… Ohio, by Crosby, Stills, Nash & Young
"Picture yourself in a boat on a river / With tangerine trees and marmalade skies"… Lucy in the Sky with Diamonds," by The Beatles
"Twas in another lifetime, one of toil and blood / When blackness was a virtue and the road was full of mud"… Shelter from the Storm, by Bob Dylan
"Hey Joe, where you going with that gun in your hand?"… Hey Joe, by Jimi Hendrix
"You ain't nothing but a hound dog / Crying all the time"…Hound Dog, by Elvis Presley
"I hear the train a comin' / It's rollin' round the bend"…Folsom Prison Blues, by Johnny Cash
"Go away from my window / Leave at your own chosen speed"…It Ain't Me, Babe, by Bob Dylan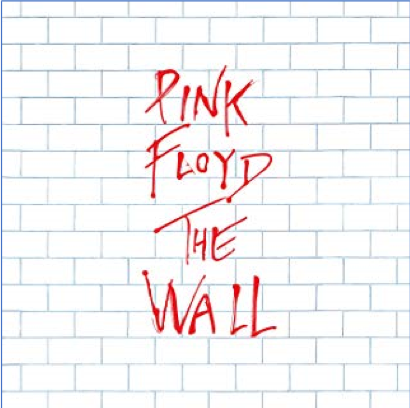 "Hello / Is there anybody in there?"… Comfortably Numb, by Pink Floyd
"Hello, darkness, my old friend"… The Sound of Silence, by Paul Simon
"You can get anything you want, at Alice's Restaurant"… Alice's Restaurant, by Arlo Guthrie
"She's a very kinky girl"… Superfreak, by Rick James
"Well, it's one for the money, two for the show, three to get ready, now go, cat, go!"… Blue Suede Shoes, by Carl Perkins
"Well, she was just seventeen — you know what I mean"… I Saw Her Standing There, by Lennon and McCartney
"This is the end / Beautiful friend… The End, by Jim Morrison (The Doors)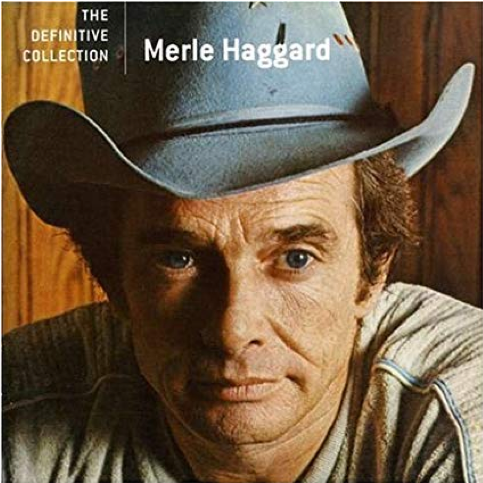 "We don't smoke marijuana in Muskogee"… Okie From Muskokee , by Merle Haggard
"You were working as a waitress in a cocktail bar"… Don't You Want Me, by Human League
"When the truth is found to be lies / And all the joy within you dies"… Somebody to Love, by Jefferson Airplane
"Hey Mr. Tambourine man play a song for me / I'm not sleepy and there is no place I'm going to"… Mr. Tambourine Man, by Bob Dylan
"It's getting to the point / Where I'm no fun anymore"… Suite: Judy Blue Eyes, by Stephen Stills
"The screen door slams / Mary's dress waves"… Thunder Road, by Bruce Springsteen
"It was 20 years ago today / That Sgt. Pepper taught the band to play"… Sgt. Pepper's Lonely Hearts Club Band, Lennon and McCartney
"I was born by the river, in a little tent / And just like the river I've been running ever since"… A Change Is Gonna Come, by Sam Cooke
"Jesus died for somebody's sins but not mine"… Gloria, Van Morrison
"A candy-colored clown they call the sandman tiptoes to my room every night"… In Dreams, by Roy Orbison
"Ah, look at all the lonely people"…Eleanor Rigby, by Lennon and McCartney
"Once upon a time / You dressed so fine / Threw the bums a dime / In your prime"… Like a Rolling Stone", by Bob Dylan
"I read the news today, oh boy"… A Day in the Life, by Lennon and McCartney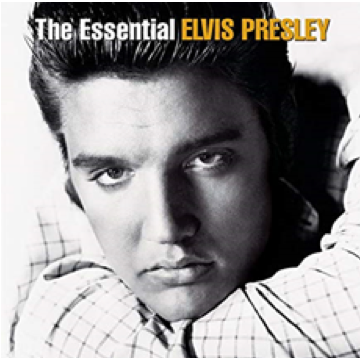 "Wisemen say only fools rush in"… Can't Help Falling in Love With You, made famous by Elvis Presley, but written by Hugo Peretti, Luigi Creatore, and George David Weiss
"Is this the real life? / Is this just fantasy?… Bohemian Rhapsody, by Freddie Mercury (Queen)
"I, I love the colorful clothes she wears / And the way the sunlight plays upon her hair"… Good Vibrations, by Brian Wilson (The Beach Boys)
The Best First Lines in History: Epilogue
The best part of this blog, besides a wealth of great opening lines, is that you don't have to study your heart out to become a much better copywriter.
All you have to do is notice what's around you… in books, ads, songs, poems, and short stories.
When something really grabs you, take note.
Just noticing… and writing down what makes an impression… will effortlessly strengthening your writing.
So enjoy your improved copy… and the profits!
And put your comments below.
We appreciate the feedback.