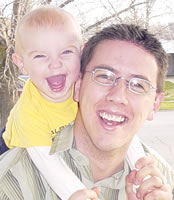 Welcome to the fastest way to lighten the heavy load of running your business.
John Jonas has helped thousands of entrepreneurs… including me… through safe, reliable, and amazingly-inexpensive outsourcing.
And this is not some fly-by-night operation in his basement. John's services are used by Speedo, Google, and Uber… to name a few.
So if you've ever tried… or thought about outsourcing… join me for this fascinating interview to see how outsourcing can… and should… be done.
John reveals how to…
DE-STRESS your business while you INCREASE production and profits…
EXPAND your reach by doing LESS…
Take your HANDS OFF the wheel and have your operations run smoother…
Enjoy life the way you hoped to when you first started out…
ELIMINATE expensive employees who gobble up all your profits…
Join me as I extract the gold John has for overworked and overwhelmed entrepreneurs.
Click the down arrow for portable audio download:

Here's a link to the resource John gives out at the end of the podcast: https://www.onlinejobs.ph/