Quick question.
When you're brainstorming for a new marketing campaign, what's the most important thing you can do?
Is it selecting the right message for the right market?
Creating the perfect lead generation magnet?
Tracking down a great pay-for-click wizard to manage your accounts?
Or is it coming up with the hottest NLP copywriting tricks?
Well let's not get too far out over our skis.
Because before you do anything else, you've gotta know exactly what your prospect thinks, feels, fears, where the chinks are in their emotional armor, and how to "hook" them with the right bait.
And what do we call this all-important process of digging for information?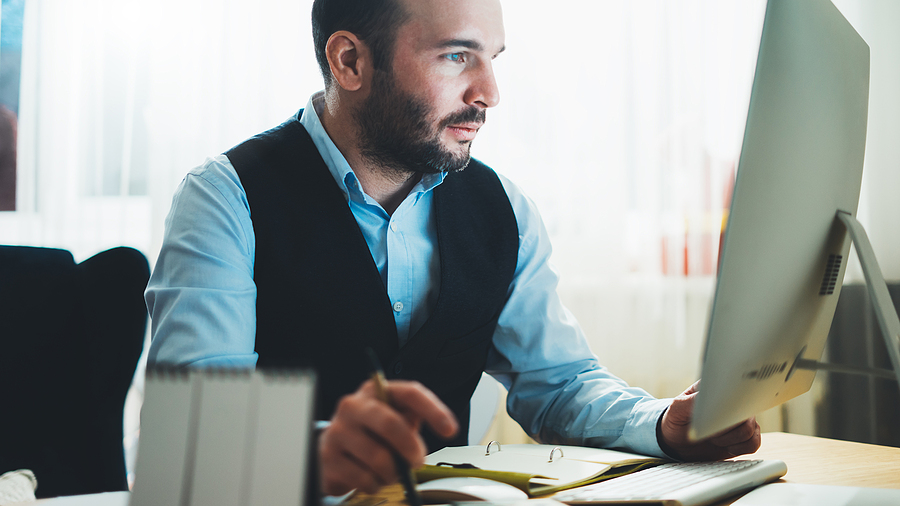 It's the most unsexy topic of all… RESEARCH!
And yet, if you fall prey to the urgency of the moment and rush to "just get something out there," it's like getting a hit of crack which feels great in the moment, but in the long run leads you to disaster.
Unless you do the research, you'll consistently be reaching for the crack, and as Neil Young says, "Every junkie's like a setting sun."
So you might as well bite the bullet and DIG IN to the research.
Besides, it's not that hard, especially with these tips and tricks to make the going easier…
Advice from the Godfather
You probably know who the Godfather of modern advertising is.
So let's see what David Ogilvy has to say about research:
"Advertising people who ignore research are as dangerous as generals who ignore decodes of enemy signals."
But this doesn't mean you're done when you find your prospect's age, gender, and income.
It means not only digging deep, but also having your radar up for just the right HOOKS that lock in your prospects' attention and burrow down into their lizard brain so you can hit their psychological hot buttons.
That's what Ogilvy did when he created one of his most famous marketing campaigns— for Rolls Royce.
For almost a month, he studied everything he could find about the company and the car.
Ogilvy read it all— research papers, technical reports, reviews in magazines, you name it.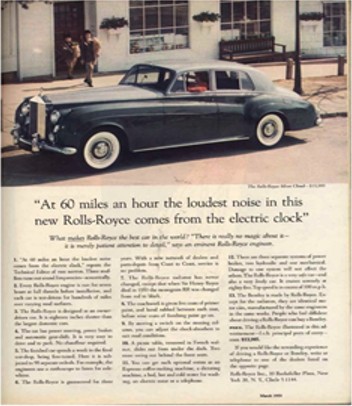 He talked to dealers, went to the factories, met with importers, interviewed engineers, and took hundreds of pages of notes.
You can almost see him riding in a Rolls Royce with a legal pad, listening to the engine, watching the reactions of people on the street, feeling the upholstery, noticing the power and acceleration — until the hook grabbed him:
"At Sixty Miles an Hour the Loudest Noise in the New Rolls-Royce comes from the Electric Clock."
The headline is pure genius, as is this next example…
Shot from Guns!
Going back in time even further is another "Godfather" of modern advertising, Claude Hopkins, who understood this concept in depth, executed it brilliantly, and had a profound impact on Ogilvy.
It's best illustrated by Hopkin's story about selling the Quaker Oats product, Puffed Rice.
In fact, Puffed Rice was such a failure, the experts recommended dropping it from their product line, but Quaker contacted Hopkins instead.
This was back in the early 1900s, and Quaker's Puffed Rice wasn't selling.
So what did Hopkins do?
That's right, RESEARCH.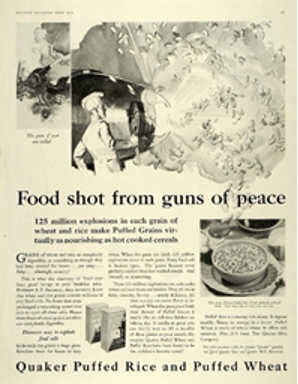 But not your ordinary research that everyone else was doing and which leads to the same-old boring ads.
Instead, while interviewing employees and management, he looked for just the right HOOK, and in this case, Hopkins hit the jackpot when he discovered how Puffed Rice was produced.
It turns out the process was actually like "shooting rice from guns," which puffed the rice to 8 times its normal size. And as you'd expect, sales took off like a shot (pun intended).
Claude Hopkins was a genius at this kind of research and spotting the right hook.
It's why he had such a profound influence on David Ogilvy, who said:
"Nobody should be allowed to have anything to do with advertising until he has read (Scientific Advertising) seven times. It changed the course of my life."
The Strangest Marketing Angle
There's a specific mindset required to extract just the right theme, hook, or angle from the customer, client, or niche.
That's why our SOCG members have access to a checklist/document we call the, "Hot Hook Extraction Guide."
It primes your brain for what to look for when you're doing your research.
Here's a list from the guide that primes the pump and how to set your radar.
You're looking for…
>> the unusual
>> tragic
>> bizarre
>> anything offbeat
>> politically incorrect
>> embarrassing
>> conflict
>> shocking
>> confessions
>> misfortune
>> scandal
>> survival (rescue)
>> surprising
>> enemies
>> lists
>> eccentric
>> forecasts and predictions
>> controversy
>> quirky
>> rumors
>> almost too personal to tell
>> behind-the-scenes info
>> something new
>> unexpected
>> gossipy
>> quizzes
>> unanswered questions
It's what the brilliant John Carlton did when he was looking for the now-famous hook to sell a technique in the golf niche.
He was interviewing his client, the developer of a new distance driving method, when an off-hand remark changed everything.
It turns out the developer saw a one-legged golfer nail one of the longest, straightest drives he'd ever seen… 320 yards and right in the middle of the fairway.
And from that observation, the technique was born and so was John's famous hook: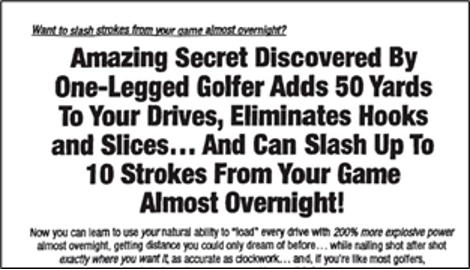 Here's what John says about the "detective work," aka: research, that will lead you to your own hot hooks…
"You're not gonna find your story in the company line. If you go to your own brochure to find a hook, you're not gonna find it. You're gonna find it by talking to the secretaries. You're gonna find it from the feet-in-the-street guys, the salespeople. You're gonna find it from the guy who invented the product in the first place, the guy who put it together.
Or, if you're your own boss, writing for yourself, you may have to go outside of yourself to find it. Ask your wife what people are saying behind your back about the product. You may be sitting on great stories that you don't even realize."
So with the ammunition above, dig into your research with renewed passion and purpose.
It's where the gold is buried.
One more thing.
If you apply this week (and are accepted) for our FREE business analysis and strategy session, we'll also send you a copy of the "Hot Hook Extraction Guide" that gives you even more tips and tricks for finding the perfect hook.
In the meantime, happy selling!