What's arguably the most important, efficient, and impactful copywriting skill?
It's not writing with empathy… although you can package empathy very powerfully with this skill.
It's not writing headlines… although this key skill will make you a headline master.
It's not storytelling… although every great story is built on this skill.
No, arguably the most important copywriting skill… that impacts EVERYTHING else you write and is the foundation for many A-List copywriters…
… Is mastering the art of the zinger… aka: fascinations… aka: BULLETS!
MY MASSIVE FAILURE Story!
About 10 years ago, I unknowingly enrolled in a "bullet bootcamp."
I'd set up a 3-way joint venture with a life-insurance guy and a practice management guru for dentists, and I thought…
"What could possibly go wrong?"
I was writing the copy, the dentist was publishing my 8-page ad in his monthly publication to 100,000 dentists, and the insurance agent would set up the dentists with a terrific life insurance product whose commissions would reward us all handsomely.
Well unbelievably, the life insurance guy lost his license just after the publication mailed!
So it was horribly embarrassing when excited dentists called to get this great life insurance product and had to be turned away.
Ouch!
The dentist's costs for printing and mailing were about $75,000.
Double ouch!
So… feeling responsible, I offered to write select copy for the dentist for the next year.
He said OK and asked me to analyze a dozen of his info products and write lists of bullets for each of them.
It was a Herculean task, but I wrote out about 500 bullets over the next few months… which was agony… yet it drove the bullet-writing lessons deep into my neurology and has served me well ever since.
OK, so what's so great about bullets?
Well, for starters…
Because they pack so much into so little space…
Because they hook your reader with curiosity and drama…
Because the reader stops "skimming" as you force their attention back into the copy!
And… YOU can hone your bullet-writing skills without the pain and humiliation I suffered… by digging into the rest of this post and learning at the feet of 5 of the greatest bullet-writing masters in marketing history.
Here's the first…
Genius #1: The Zaniest Copywriter in Living Memory!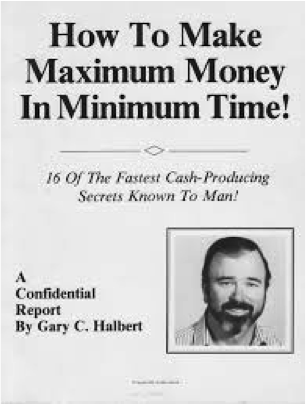 Of course, I'm talking about the mad-mad-marketing wizard… the Prince of Print… the Road Warrior of Results… Gary Halbert.
I met Gary at a supposedly "free" marketing seminar a dozen or so years ago in Florida.
I say supposedly because Gary kept pitching a stock market investing program.
And John Carlton pitched his info product, Kick-Ass Copywriting Secrets of a Marketing Rebel, which I bought for about $2,000.
But it was all worth it a hundred times over.
Besides, I was a chiropractor at the time and Gary asked me to adjust his back, which I did on the floor of the seminar room during a break… crazy.
Anyway, here's Gary's advice TO YOU for becoming a bullet-writing ninja…
Get five hundred 3×5 index cards. Go to a big newsstand and get dozens of magazines. (If you're strapped for money, you can do this in a library for free.) Only get those magazines with lots of teaser copy ("bullets") on the covers. Cosmopolitan is just about tops when it comes to this. Write one bullet on each index card. Try to pick out only really "Hot Bullets." Keep at it until you have 500 cards with 500 bullets.
What will you get if you do this? Most importantly, you'll get a neurological imprint of writing good bullets!
And what do you do with this deck?
Read them aloud every day… enough so that you finish the deck once every week for a month.
Then watch how fast your bullet writing effortlessly becomes world class!
And why not kick off this seemingly-simplistic… but actually very advanced training… with some hot bullets from the legendary John Carlton?
Here's a nice batch:
>>> Exact word-for-word samples of sales letters that brought in millions… and how to adapt those same letters for your own business!
>>> Tested appeals and "grabbers" that guarantee readership… and tested "closers" that almost force people to send you money!
>>> Why having money or a nice car is 100% irrelevant to having a great love-life! (And the 3 "basics" that are relevant but ignored by nearly every lonely guy!)
>>> How to "read" the signals of women who are dying to date you right now! (They think they're being obvious, but I'll bet you're blind to these signals. Just learning this one secret — how to "read" women — will boost your "romance potential" through the roof!)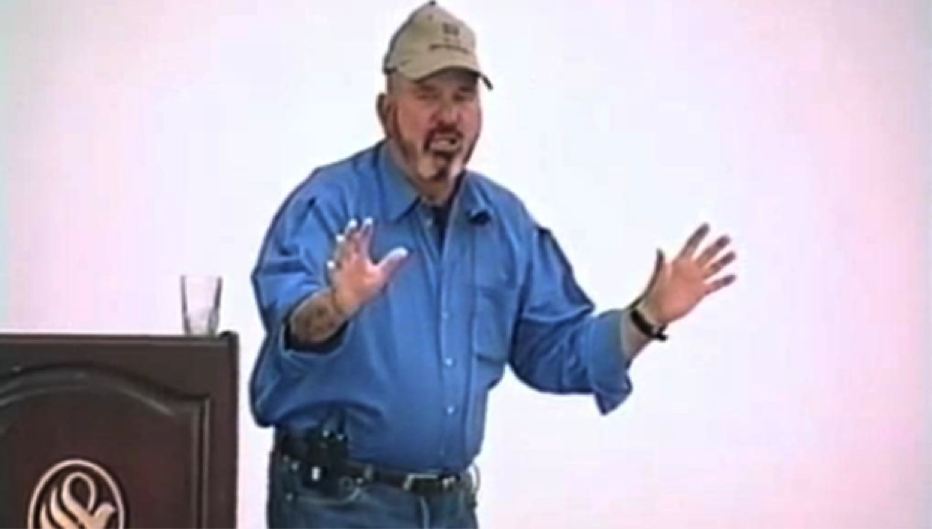 >>> Simple fight-ending moves that require no strength whatsoever! (I know of arthritic 80-year-old grandmothers who have knocked young male attackers senseless!)
>>> The "voice tool" that will immediately change your attitude from calm to dominant in any surprise situation!
>>> How to use a little-known "positioning secret" to completely cancel out the superior size or experience of your attacker! (Size and strength are meaningless when you know this secret!)
>>> Why a simple "mock" submissive action will always fool a larger opponent… and set him up for quick, easy fight-ending moves!
>>> How to gain an immediate "Psychological Edge" when someone pulls a knife on you… and how to spot the 4 most common methods of knife attacks so you can win with a minimum of fuss and blood!
QUICK DIGITAL-AGE UPDATE: The Tetris Effect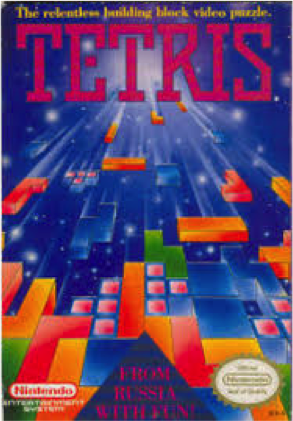 Gary was ahead of his time.
And if you are familiar with the video game, Tetris, you'll know what I mean.
Because the Tetris effect (also known as Tetris Syndrome)…
… Occurs when people devote so much time and attention to an activity that it begins to pattern their thoughts, mental images, and dreams.
People who played Tetris for a prolonged amount of time could find themselves thinking about ways different shapes in the real world can fit together, such as the boxes on a supermarket shelf, the buildings on a street, or hallucinating pieces being generated and falling into place on an invisible layout.
So your assignment from beyond the grave (Gary died in 2007), is to DO the 3 x 5 card exercise!
Because our fearless leader also says…
"Let me remind you once again: YOU CAN'T WRITE LIKE THIS WITHOUT PAYING THE PRICE!
Get those index cards. Write out those bullets. Then write out 500 more. Give yourself the gift of a "million-dollar neurological imprint"!
It will serve you well the rest of your days."
Genius #2: The Screaming Eagle Himself!

By the way, notice that it's not just the bullets themselves that make your writing (and persuasion) more accessible.
Adding batches of bullets changes the 'look' and gives more 'visual variety'…
… Which makes reading easier and more appealing because you're not faced with a long stretch of intimidating copy… since we're all A.D.D. and lazy, with low frustration tolerance.
It's also what you see John doing above… alternating bold and non-bold bullets… to give more variability.
It seems like a minor issue, but every detail counts and you'll see us using the same technique in our own emails, web pages, and sales letters.
Seriously, just that little bit of internal resistance to reading the same thing for a long stretch can… and often will… make people click away.
It's the same reason you'll get fewer returns on hard products if customers have to find some packaging materials and take it to the post office… way too much trouble, even for expensive products.
Which is sneaky… but effective.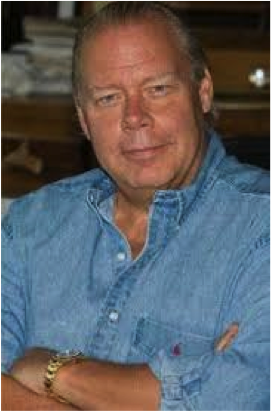 OK, now onto Genius #2… the "Screaming Eagle" himself, Clayton Makepeace.
Both Paul and Daniel, here at Levis International Marketing Inc., had the amazing good fortune to have worked for Clayton and wrote issues of his, "TOTAL PACKAGE" e-letter.
That's why we all use Clayton's secrets to creating killer bullets that come at you from every possible angle.
Watch below to see how he uses curiosity bullets… what, where, who, how, and when bullets… if/then bullets… bullets full of specifics…
… Bullets with different tones, length, formatting, subjects, pacing… and every possible variation to MAKE your read further.
Get your 3 x 5 cards out and grab these babies from Clayton:
>>> Why I personally won't touch any mutual fund, equity, or index fund now — not even with a 10-foot pole …
>>> The Weakest 100 Stocks In America: If you own anything on this list of losers for 2003-2004, dump it NOW!
>>> What's Really Ahead For U.S. Stocks For 2003: The ugly truth the Wall Street establishment doesn't want you to see.
>>> Why derivatives are the ticking time bombs of the investment markets — and why they'll wipe out trillions of dollars' worth of annuities and other so called "safe investments …"
>>> How to keep your liquid assets safe, accessible, and totally private …
>>> Awake Your Customers! The secret to getting them to pursue you and virtually beg you to sell them more! PLUS, how to remove mental blocks that stand between you and the success you deserve! Page 15, INSIDE!
>>> Why the Bear Market of 2000 will pull the dollar down to new record lows (Yes, I said LOWS!). And three currency plays virtually guaranteed to earn you 50% or more …
>>> What You Should Continue To Hold — And When You Should Cut Your Losses And Move On: The quickest, easiest way to clear out the dead wood in your portfolio and get your money GROWING again.
>>> Survive — And Even Profit From The Coming Bankruptcy Avalanche: The "surprise" bankruptcies at Global Crossing, Enron, and Kmart didn't surprise us one bit. In fact, they're just the first of an epidemic of corporate failures ahead!
>>> How To Pile Up A Fortune In The Next 24 Of Months With Strictly Limited Risk: How you can use stock market crashes — and surprise rallies — to rake in massive profits.
>>> Liberate Yourself From Business Frustration and Boredom! Break through the barriers to greater success and profits. It's easy! Page 3, INSIDE!
>>> Get Twice As Much Done in HALF the Time! Amazingly powerful mental tools that cause your business to grow two, three, up to ten times faster than you ever thought possible. With less work, less worry, and less risk that you have now! Page 6, INSIDE!
>>> Take Control of Sales and Profits! Ever wondered if your business owns you — not the other way around. Here's how to get back on top of your business — YOU decide how high your sales, profits, and income will be! Page 1, INSIDE!
OK… I hope you've got them all written out on your 3 x 5 cards, as we move onto the next marketing virtuoso…
Genius #3: Sophisticated & Trashy Marketing Marvel!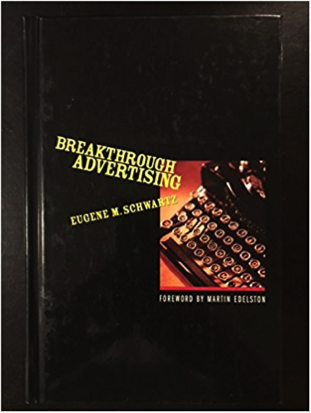 You've probably heard of Gene Schwartz, author of Breakthrough Advertising, one of the greatest and most sophisticated books on marketing ever written.
Gene also had one of the largest modern art collections in the USA.
Yet despite his classy tastes, he was an avid reader of all the trashiest tabloids… because it kept him in touch with ALL types of people and interests.
Here are a few words of wisdom taken from a copywriting presentation he gave to the writers at the immensely successful, Rodale Press, back in 1994…
>>> Copy is not written, copy is assembled.
>>> I am not interested in what other people think is in the book [or product], I am only interested in what is in the book itself.
>>> Words in advertising are like the windows in a store… you must be able to look right through them and see the product.
>>> Copy should never call attention to itself. [NOTE: The better you get with words, the more tempting it is to show off your skill… which will kill your sales]
>>> The person who is the best prepared and the most knowledgeable makes the most money. It's SO SIMPLE!
>>> I work three hours a day, five days a week. That's all I work. After three hours, I get very tired… and I go work someplace else. But it's enough that I can do this because I am better prepared than anyone else.
>>> You've also got to remember that you're never selling anything. Never, ever, ever, ever, sell anything. In mail order you ask a person to try something.
>>> You're writing to an individual, a single person always, who shares a problem or a desire with a huge mass of other people.
>>> The greatest asset after hard work is the ability to listen. You have to listen to several different layers out there in order to be successful. You have to listen, first of all, to the person who has the problem you are going to try and solve. You have to know that person so well that you can sound like him and he will mistake you for his mirror image. You have to know the kind of society he comes from, the layer of society he comes from. And finally, you have to know the society.
>>> When you go to a party, when you get in a taxi cab, when you're with somebody on a bus or a subway, your job is to ask questions, show appreciation, and listen.
Here is an ad Gene wrote to promote Harry Lorayne's memory techniques (Lorayne is the forerunner to Tony Buzan, Jim Kwik and the whole memory craze).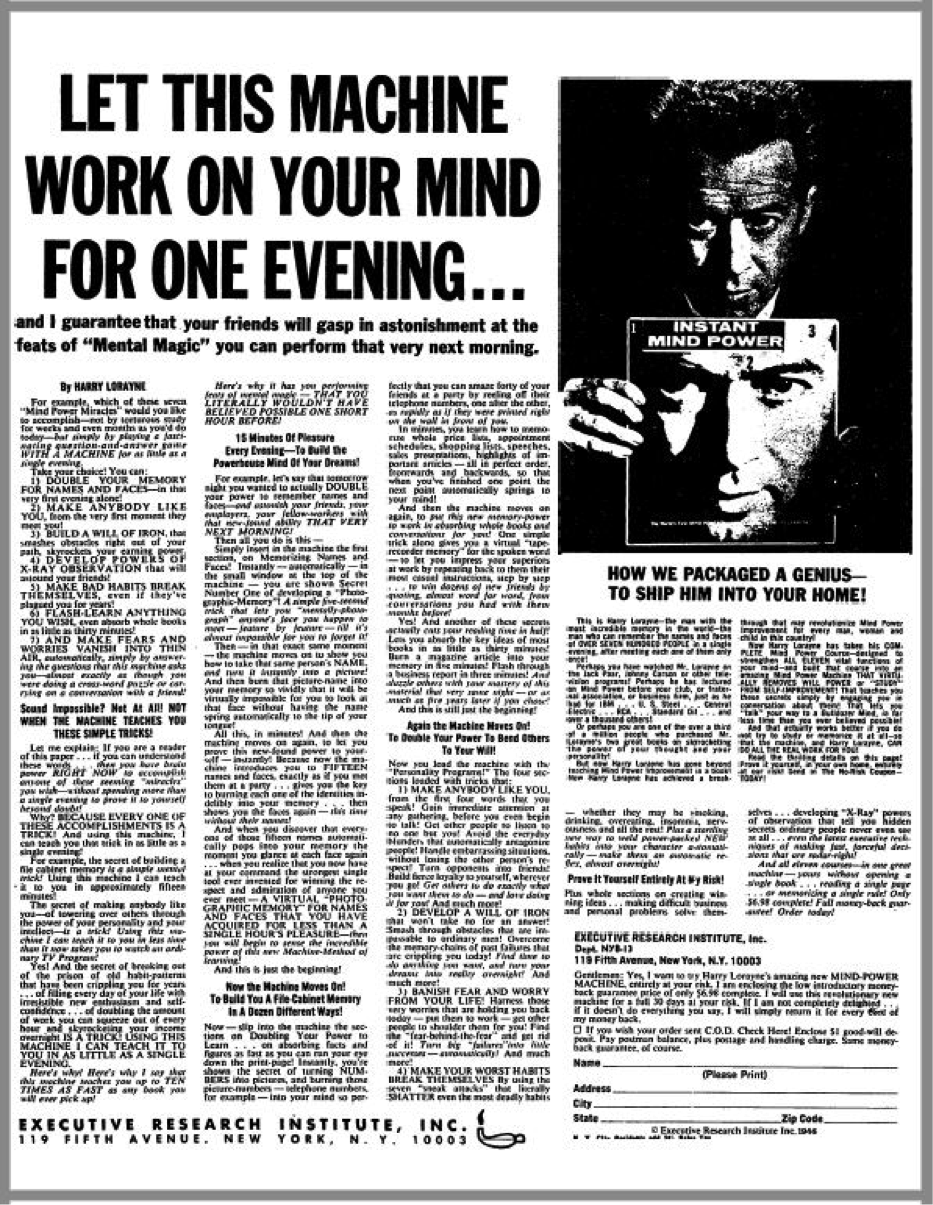 It's a little difficult to read the body copy in that image, so here's the brilliant lead tapped out for you. Write it out on one of your 3×5 cards:
Which of these seven "Mind Power Miracles" would you like to accomplish – not by torturous study for weeks or even months as you'd do today – but simply by playing a fascinating question-and-answer game WITH A MACHINE for as little as a single evening?
Take your choice! You can:
1)   DOUBLE YOUR MEMORY FOR NAMES AND FACES – in that very first evening alone!
2)   MAKE ANYBODY LIKE YOU, from the very first moment that they met you.
3)   BUILD A WILL OF IRON, that smashes obstacles right out of your path, skyrockets
your earning power!
4)   DEVELOP POWERS OF X-RAY OBSERVATION, that will astound your friends!
5)   MAKE BAD HABITS BREAK THEMSELVES, even if they've plagued you for years!
6)   FLASH-LEARN ANYTHING YOU WISH, even absorb whole books in as little as
30 minutes!
7)   AND MAKE FEARS AND WORRIES VANISH INTO THIN AIR, automatically, simply by
answering the questions that this machine asks you – almost exactly as though you
were doing a crossword puzzle or carrying on a conversation with your friend!
Genius #4: Cloak-and-Dagger Bullet Savant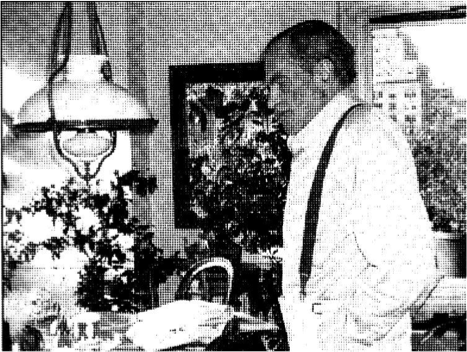 "Mel" who?
This man was the secret weapon for CEO Marty Edelston's Boardroom Reports.
According to former Vice President Brian Kurtz, 'Mystery Mel' helped skyrocket the company from nothing into the 125-million-dollar-a-year success that it continued to be well into the 21st century.
He's also been quoted as saying…
"Mel Martin was one of the world's greatest copywriters, and nobody has ever heard of him."
Why had no one heard of him?
Because Martin was contractually bound NOT to reveal who his employer was.
Boardroom was afraid someone would steal Mel away from them!
And you can see why…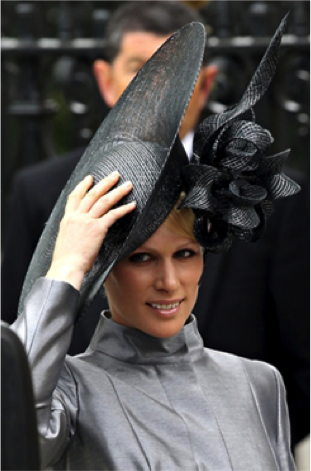 … Because just a little bit of online searching yields a secret trove, a true study in the kind of bullets Mel was known for, "fascinations" (not to be confused with "fascinators," the strange, often-feathered, always-nutty, hat type sculptures that mainly British women wear to weddings).
No, these fascinations were plastered everywhere … including on the outside of envelopes…
… Phrases so intriguing you couldn't possibly carry on with your day without opening the piece of mail right then and there!
Mel Martin was known for taking those intense and irresistible one-liners and filling the entire direct-mail package with them.
Here are a few of his tempting morsels…
(From Mel Martin's #10 envelope for Boardroom Bottom Line):
Bills it's okay to pay late
Supermarkets: Shocking new rip-offs
How to buy a house with no down payment
How to slash your property taxes
What never to eat on an airplane
Sometimes Martin's envelopes used a single fascination in jumbo type, covering most of the envelope face:
WHAT CREDIT CARD COMPANIES DON'T TELL YOU
And if you hoped to find relief inside the envelope, you'd most certainly be disappointed.
Because it was only a continuation of the torturous suspense and unbearable curiosity evoked by Mel Martin.
Relief, naturally, could only be realized once you gave in to the inevitable, and made the purchase.
Here are a few more Mel Martin zingers in their natural habitat: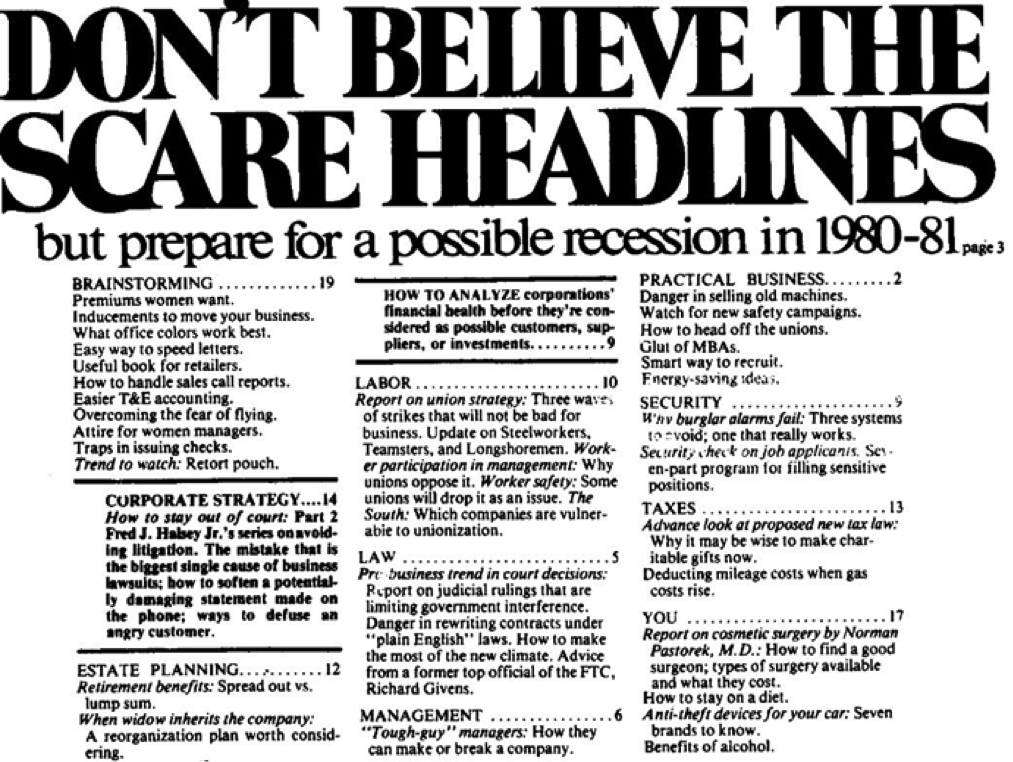 Genius #5: Marketing Empire of the Eyes 
I love Joe Sugarman, who created a multimillion-dollar empire with BluBlocker sunglasses.
I've read his book, Triggers, almost a dozen times and have his 30 triggers on 3 x 5 cards!
BONUS: You can grab Triggers for FREE on Amazon in Kindle format.
Here are the chapter headings, which are bullets in themselves:
Ch1 – The Ice Cream Ordering Sequence
Ch2 – When Your Neighbor Kicks the Bucket
Ch3 – Love and the Campus Hooker
Ch4 – Raising Dirty Laundry Up a Flag Pole
Ch5 – Turning Money Poop into Shinola
Ch6 – The TV Salesman's Secret
Ch7 – Your Money or Your Life
Ch8 – Talkin' Story in Hawaii
Ch9 – Instilling Authority in the Men's Bathroom
Ch10 – Our President Drives a Rabbit
Ch11 – Gorilla Survival Tactics for Marital Bliss
Ch12 – The Devil Is in the Logic
Ch13 – The Last Temptation of the Well Heeled
Ch14 – Brain Surgery for Dummies
Ch15 – The Art of Extreme Passion
Ch16 – Mass Delusion and Other Good Marketing Ideas
Ch17 – The National Hermits Convention
Ch18 – Airplane Tail Collecting Made Easy
Ch19 – Help, It's a Fire
Ch20 – The Snowmobile That Bit Me
Ch21 – KIS&S: Keep It Stupid and Simple
Ch22 – Winning through Legal Bribery
Ch23 – Anal Retention Really Helps
Ch24 – The Military Bubble Gum Conspiracy
Ch25 – Making Love with Your Prospect
Ch26 – Winning the Jackpot
Ch27 – Blatant Seduction of the Third Kind
Ch28 – Splish Splash, I Was Takin' a Bath
Ch29 – How to Manufacture a Hormone
Ch30 – The Most Powerful Force in Selling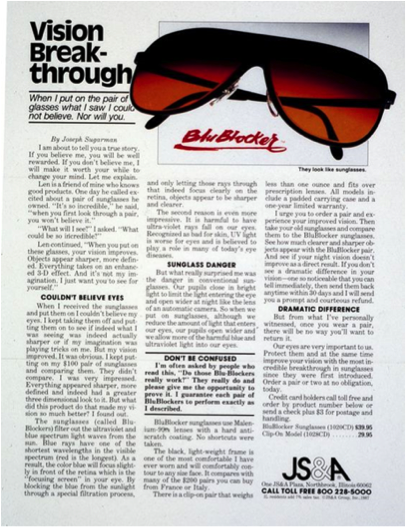 Joe's ads are great examples of how to use subheads in a "dual readership path."
You'll quickly get better at writing subheads when you practice your bullets.
And the dual path is important if your reader is just skimming.
They'll get the gist of what the copy is about, and get drawn back in.
OK, that's the wrap for today.
Hopefully you're working hard on the 3 x 5 cards and are looking for more bullets online.
Grab them from emails in your inbox, ads you read, and sales letters you get.
Bullets are everywhere.
And finally, let us know if what you think.
Post your comments and some of your favorite bullets below.
And go knock out some world-class bullets!