Proof and credibility are the backbone of your sales copy.
If your sales message is weak in either one, it will collapse under the weight of every word, sentence, and paragraph you try to hang on it.
Belief is everything.
If your prospect believes you, you can be an average writer and still knock it out of the park. If they don't believe you, nothing else will matter.
No one will care…
… No one will buy…
… And you'll have the shortest marketing career in history!
That's why…
Copywriting legend John Caples said, "You should collect 7 times the amount of information you think you're going to need."
And…
Master copywriter Gary Bencivenga said, "Research with a hand truck. You can never have too much information."
The hallmark of every great copywriter is the length to which they're willing to go to understand their product, their market, and their prospect.
The more proof and credibility you provide, the more belief you create, and you find them with research. Because it's in the process of discovery that you'll find everything you need to make your copy believable and credible.
So here are 11 techniques to help you pile on proof and credibility in all of your sales messages, from this day forward…
Technique #1: Reasons Why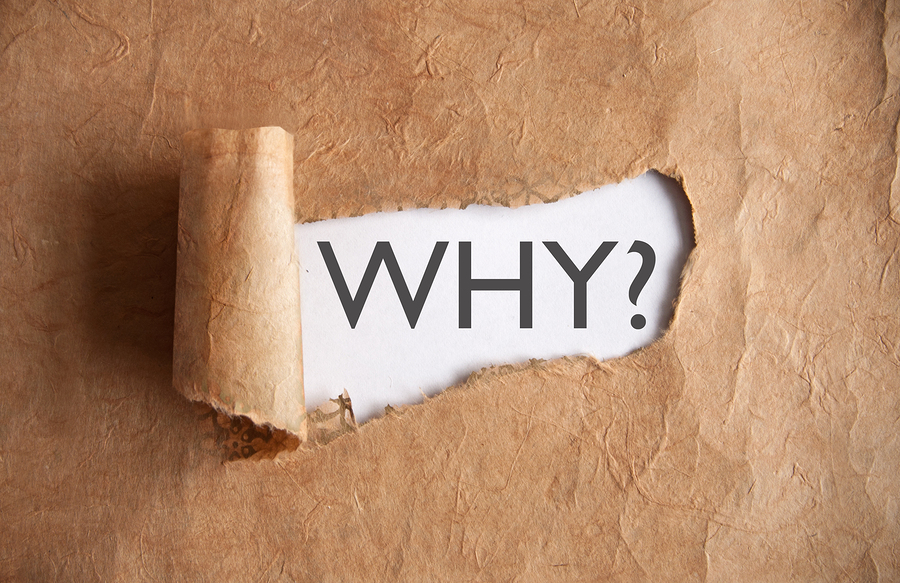 Give your prospect all the "reasons why" what you're saying is true.
Take a look at some of these powerful, open-ended "why" questions and notice how they quickly lead you in the direction of proof:
Why is your tax software more accurate?
Why does your protein drink supply better, more sustained energy?
Why are you able to get me twice as many Facebook leads, for half as much?
Why should I believe your program will make me a better leader?
Why does your financial editor have a better track record?
Ask yourself questions like this over and over until you can deliver objection-proof answers that are compelling and persuasive.
Real-Life Example:
Until recently, getting the full benefits of chelation therapy was uncomfortable, time consuming and expensive.
You had to take time out of your busy day… drive to the nearest chelation clinic… plop down into a chair… get poked with an I.V. needle… and sit there for up to three long hours while the EDTA was pumped into you.
When it was over, the nurse would hand you a bill for up to $300 – and then tell you that you still had nine more treatments… 27 more hours in the chair… and another $2,700- worth of treatments to go.
And as if the $3,000 bill for your first set of treatments wasn't enough to break you, you discovered that you needed to come back in six months for another six treatments, another 18 hours in the chair and another $1,800 invoice!
The high price and inconvenience of chelation therapy put it out of reach for many Americans. But now, those days are gone for good – thanks to ENHANCED ORAL CHELATION capsules from Health Resources!
Now, you can experience all the life-enhancing, life-saving miracles of chelation therapy…
•  With two small, easily swallowable capsules in the morning and two more in the evening…
•  Without needles…
•  In the comfort and privacy of your own home…
•  And for less than $1 a day!
Closely related to this is…
Technique #2: Logical Argument
People buy on emotion, and then justify their decisions with logic.
That's why it's so critical to have a strong, logical argument running throughout your copy. Its purpose is to persuade your prospect's rational left-brain, giving it all the reasons why acting on your offer is the smartest thing they could possible do.
Start with something your prospect can agree with, or easily verify. That's point A.
Then move to point B… and then point C… and so on… in a smooth and logical progression, until you've brought your prospect to the ultimate conclusion: that buying your product is an absolute no-brainer!
Real-Life Example:
A. If history teaches us anything, it's that when gold prices rise, gold stocks skyrocket.
B. Gold stocks that meet my three proprietary criteria rise the fastest of all.
C. In fact, while the average gold stock rose 79% over the last year, my portfolio of little-known gold stocks jumped an astonishing 457%.
D. Meanwhile, if you had bought just $50,000 worth of gold bullion and held it for the last 12 months, your investment would now be worth only $70,000.
E. Gold bullion is on a tear – up 40% last year – and my gold stocks did 326% better!
F. My hand-picked gold stocks could easily make you 457% richer in 2018!
Can you see what's happened here?
All that's left to do is hang a little meat on the bones, by providing the facts and figures to back up your claims at each stage of this progression.
Of course, one of the most obvious ways to offer up facts is…
Technique #3: Strong Examples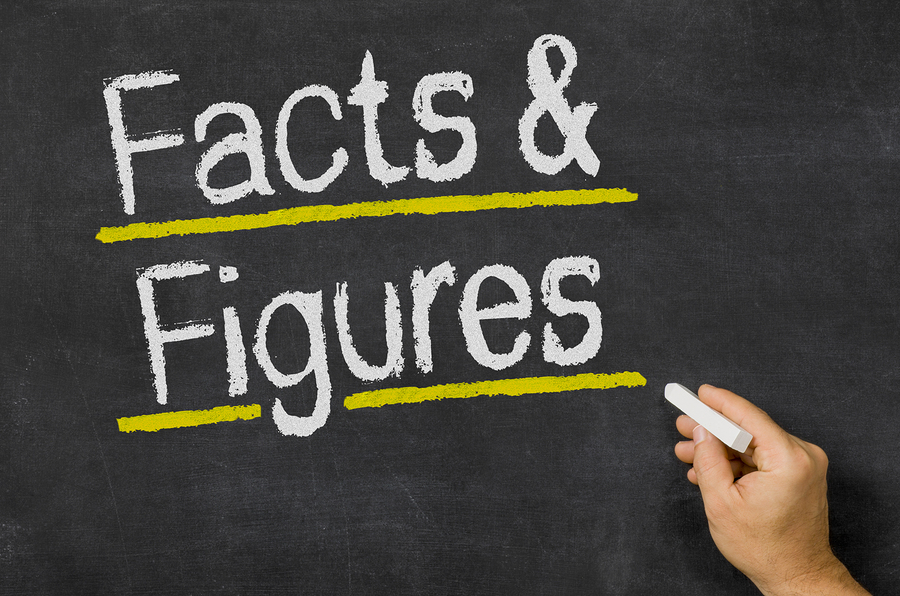 One of the easiest forms of proof is to simply provide strong examples. Including all of the facts, figures, statistics, and other details that support the claims you're making.
If you've got 6 winning gold stocks set to explode within the next 12 months, give detailed examples to prove you're telling the truth. With every example you give, ask yourself if that's the best way to prove the point you're trying to make.
Would anything make it stronger? If there's any doubt, you still have work to do.
Real-Life Example:
In answer to the logical arguments in technique #2…
A. When gold prices jumped xx% in 1980 for example, XYZ gold stock jumped three times faster – handing savvy investors a whopping xxx% return – x times more!
B. In 2004, for example, when gold giant ABC Miners rose an impressive 35%, an obscure stock named LMN Gold that met my criteria skyrocketed 349%.
C. Every $25,000 you invested in my recommended stocks would have grown to $114,250… a $35,000 investment would have grown to $159,950… and a $50,000 investment would now be worth a spectacular $228,500!
These examples also demonstrate another powerful form of proof…
Technique #4: Specificity
Specificity creates belief, and is nearly always preferable to vague or general writing.
When you take the time to be thorough, your prospect can't help but feel like more research, precision, attention to details, and care went into writing the copy. Therefore, it's a whole lot easier to believe it and feel compelled to act upon it.
Specific doesn't mean complicated.
It can be as simple as using precise numbers…
… Exact names, positions, or titles of people…
… Specific institutions, divisions, or companies…
… Publications, TV shows, or media outlets.
Legendary copywriter Claude Hopkins explained it this way…
"Platitudes and generalities roll off the human understanding like water from a duck's back. They leave no impression whatever. To say, "Best in the world," "Lowest price in existence," etc. is at best simply claiming the expected.
"But superlatives of that sort are usually damaging. They suggest looseness of expression, a tendency to exaggerate a careless truth. They lead readers to discount all the statements that you make."
Real-Life Examples:
•  How to exploit Warren Buffet's "Bull Market X-Factor" and make 307% profits on gold stocks in the next 60 days…
•  How to use the secrets of "loading" your body for maximum power! (Traditional swings rob you of this potential power – while the Triple Coil Swing actually increases it two-fold!)
•  Build enormous strength and muscle tone without exercise! Ten minute breakthrough naturally triples your growth hormone levels. Secretly being used by the New York Mets, Chicago Cubs and many Hollywood stars. All you do is stand.
•  As you will see in these tapes, you do not need strength, or special agility, or even previous skill in fighting. You will see how even a small man (5' 5", 140 pounds soaking wet) can easily disarm and take down a bodybuilder (6' 2", 240 pounds) trained in judo!
•  A study in The New England Journal of Medicine showed strontium increased bone mass in the spine by 14.4 percent after just 18 months – and reduced specific fractures by 41 percent after just 3 years of use.
These examples also give you a taste of our next technique, and that's…
Technique #5: Personality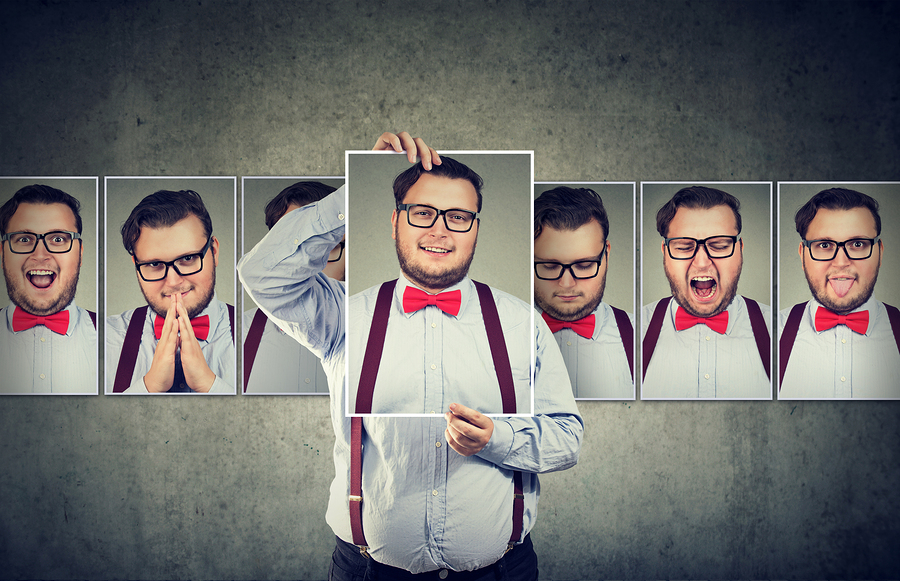 Personality is often perceived as a strong form of honesty and credibility.
The extent to which you can create the feeling of friendship and rapport in your sales copy plays a MASSIVE role in its success.
When someone has the courage to "open the kimono" and show us their true colors, they feel more genuine to us on a deeply subconscious level. So anything you can do to humanize and personalize your copy will make it more believable.
This includes finding places to accentuate your natural personality, whether it's loving, humorous, sarcastic, passionate, or brutally honest…
… Or featuring an emotionally-moving story to help bring your personality to life…
… And even just putting your face on your marketing, and featuring it at every step of the sales process.
Real-Life Example:
My name is Dr. Michael O'Leary, and until very recently I was your basic "hacker". I had a love/hate relationship with golf – some days I'd be driving like a pro, maybe even flirting occasionally with par… while the next afternoon my game would absolutely go all to hell.
I swear I've stood at the edge of the lake, holding my bag overhead, one emotional hair-trigger away from tossing the whole mess and never stepping up to another ball for the rest of my life.
Doesn't it drive you nuts? I had no consistency to my game at all, even after 12 years of playing regularly. No way to tell what each round would bring. And it wasn't for lack of trying, either – I'd easily dropped several thousand dollars having "pros" tell me what a horrible hook I had, and if only I would start twisting my body like thiiiis on the upswing…
Yeah, right.
When you've created a unique personality in your sales copy, you can make full use of the next powerful technique…
Technique #6: Personal Guarantee
A strong guarantee helps to put your prospects at ease by convincing them that you stand behind your product 100%, so there's no risk to them in buying.
That's why this technique is often called a "risk reversal."
Done properly, you're essentially taking the risk off the shoulders of your prospect and putting it squarely on your shoulders.
You can also give your guarantee a whole lot more teeth by tying it directly to the use of your product, and the success your prospect can reasonably expect to achieve using it.
Real-Life Example:
Let me be perfectly frank! These seven simple actions are literally the difference between being first in line for life's treasures – or being satisfied with other men's leavings!
As far as we know, they have never been collected between the covers of a single book before. Now, at last, they are yours in HOW TO DOUBLE YOUR POWER TO LEARN, by Eugene M. Schwartz!
The cost of this one-volume encyclopedia of learning-made-easy is only $5.98 – far less than other books that do not do its job nearly as well.
But even more important is its unconditional guarantee! This book must deliver every single promise we have made – it must show you beyond doubt that ACTION and not theory is the key to literally DOUBLING your earning power – or simply return it for every cent of your purchase price back!
You have nothing to lose, and a whole new world of accomplishment to gain. Send in the no-risk coupon below – TODAY!
Of course, your guarantee can only be as believable as you are, and that brings us to…
Technique #7: Qualifications and Credentials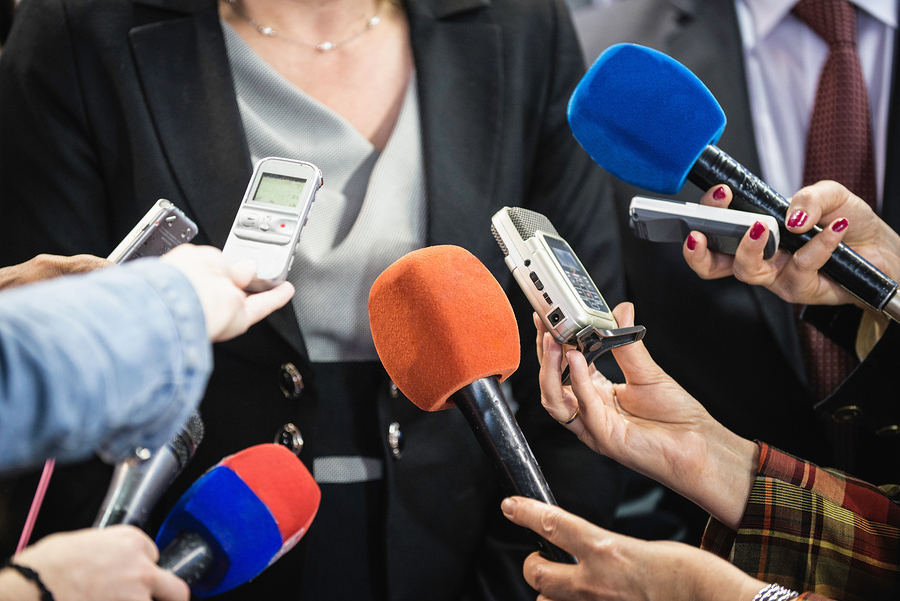 Why should anyone listen to you?
This is, perhaps, the most important question to answer in all your sales messages.
Never assume the reader knows and trusts you, no matter how well-known you are in your industry, or how long they may have been on your email list. Tell them why they should listen to you.
Then immediately support it with factual, verifiable evidence.
Quickly reveal your qualifications and credentials using anything that positions you as an authority – such as education, career experience, books authored, or major media outlets where you have been featured.
If you don't give them the reasons to believe what you say, Google is only a few keystrokes away. And they may not come back. So tell them what they need to know to believe you.
Don't give them reasons to go looking for the information themselves!
Real-Life Example:
Why have NFL players… professional dancers… top executives… and over 15,000 other Americans trusted Dr. David Williams?
Because Dr. Williams is an internationally recognized authority who has dedicated the past 14 years to seeking out the most effective natural solutions for health problems.
•  Williams was one of the first doctors to report such breakthroughs as isoflavones… saw palmetto… garlic… glucosamine and chondroitin… Coenzyme Q10… feverfew… echinacea… and many more.
•  Williams is a member of the International Academy of Preventive Medicine, and past president of the International Preventive Health Care Foundation.
•  His award-winning newsletter, Alternatives, has one of the nation's largest circulations, with over 125,000 subscribers.
•  He has worked with NFL players… dancers with the Houston Ballet… and many other athletes and professionals seeking improved performance.
•  Williams is a well-known and sought-after public speaker who's been featured on CBS "60 Minutes" and in Forbes magazine.
•  For his sometimes harrowing adventures, he has earned the nickname 'the Indiana Jones of Natural Medicine'.
A great way to give support to your expertise and qualifications is to have a third-party source do it for you, and that brings us to…
Technique #8: Strong Testimonials
It's a simple fact of sales life…
Your prospect will discount virtually everything you say about your own product, but will generally accept testimonials from other people at face value.
Provided, of course, those testimonials are effective.
Edit your testimonials for clarity (it's okay to do this, so long as you do not change the meaning), and make them as specific as possible about the benefit the person received. If there is more than one benefit, pick ONE benefit to focus on per testimonial.
Then write a headline for each, capturing the most compelling portion of its message.
Put a face on your testimonial (or at least, your strongest ones) and include as much information as possible about the person who wrote it, so there's no doubt it's 100% authentic. This includes name, city, and state/province where they live.
Spread testimonials throughout your copy, so that every place your prospect looks, he sees someone who's just like him – only healthier, happier, or richer simply because he used your product!
Real-Life Example:
"Over $30,000 On Just The $1 Trial Offer From A List That Had Not Bought A Single Product In Over 4 Years…"
"EMAIL ALCHEMY is a complete step-by-step system for crafting email promotions that result in serious profits within days.
"I hacked together an Email Alchemy-style sales sequence for one of my clients (just to see if Daniel was full of hot air or not) and we brought in over $30,000 on just the $1 trial offer from a list that had not bought a single product in over 4 years. When the payments kick in, this promotion should result in at least $60,000 to $80,000 in total sales.
"Daniel's system just plain works. Get it. Use it. Profit. And repeat."
– John "Angel" Anghelache
Closely related to the testimonial is…
Technique #9: Before and After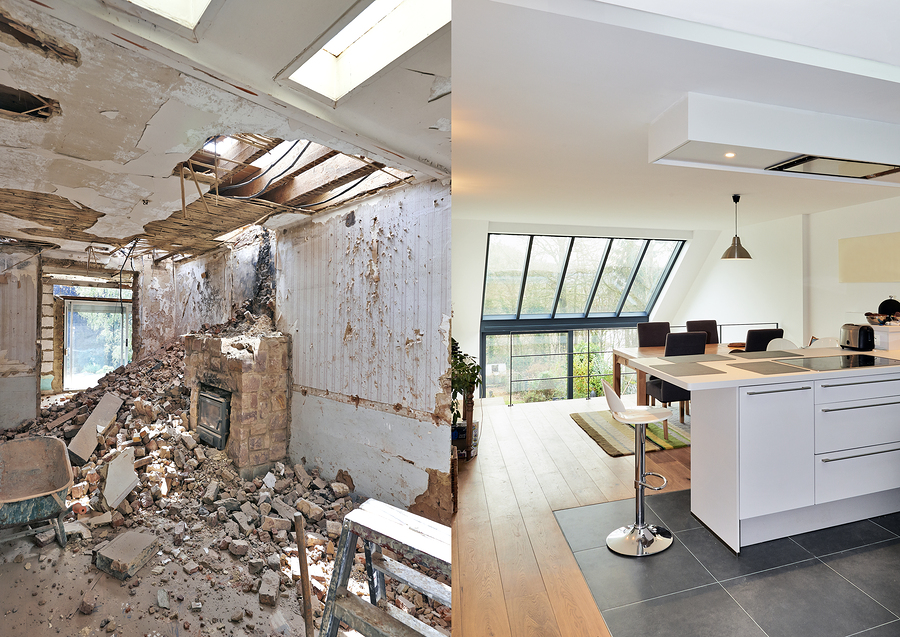 You most often see this technique used to dramatically illustrate a person's awful situation before they tried your product as compared to the richer, healthier, better, more meaningful life they experienced after using it.
Think your typical "rags to riches" story.
Or the "lose weight eating anything you want" story that permeates your television.
You want to make it visually dramatic, creating a strong, clear, and immediately recognizable contrast between your "before" and "after" scenarios.
In order to do that, you've got to have details, details, details.
So to make this work requires that your clients or customers take pictures and/or document their changes in detail…
How did they feel before they used your product?
What steps did they take when actually putting your product to use?
How did it work for them? Was it easy, simple, quick, cheap?
How did they feel while using your product?
How did they feel about themselves after using it?
Real-Life Example:
If you had seen Maureen Caron that day, you'd know why she needed a miracle.
Terrible joint problems, especially in her knees, hips and ankles, made a "normal life" nearly impossible. Things got so bad, doing everything – even the little things – became a difficult task. She even needed help just to stand up in church.
Maureen first turned to natural supplements, like glucosamine and chondroitin, with limited success.
But when she switched to the amazing discovery I'm about to describe, her joints came alive again!
Now, after faithfully taking this discovery every day, she feels fine! So fine she's back fixing up her 10-room house – painting, doing carpentry work, and even climbing ladders. Imagine that!
Let's move on to a perennial favorite in the health and financial markets…
Technique #10: Track Record
This is self-explanatory.
It's simply the results your product has achieved over a specific period of time.
Although it's most common among financial investment newsletters, you can use this technique in any market. In fact, you'll get even better results using it in markets where it's not typically used.
A track record can serve as proof of a number of things.
You're a leader that's consistently one step ahead of everyone else in your field (i.e. you were the first natural health doctor to report the saw palmetto breakthrough) …
… Or you've got a high success rate (i.e. 86% of your clients find their perfect significant other and get married within 6 months)…
… Plus, you can add in the time factor for maximum credibility, if it applies (i.e. a 27-year success rate is a lot more credible than 2 years).
Real-Life Example:
This "375-Million-Dollar Natural Resource Trader" is UNIQUELY QUALIFIED to help YOU grow richer in 2006-2007!
Larry has been actively involved in the energy, precious metals and natural resource investment markets for nearly three decades.
The Dow Jones Industrial Average climbed just 11% between May 2004, and May 2006.
By contrast, Larry Edelson's REAL WEALTH energy recommendations have rocketed ahead as much as 96.3%! Furthermore, his average winning energy recommendation generated an impressive 42.8% gain, while the average losing energy investment produced only a 15.7% loss. And overall, his net portfolio return during that time was an impressive 39%.
PLUS, with the energy markets starting to heat up, 40 of his 46 recommended positions that are still open are profitable, with an average return of 71.5%!
And finally, one of the most difficult techniques to master…
Technique #11: Demonstration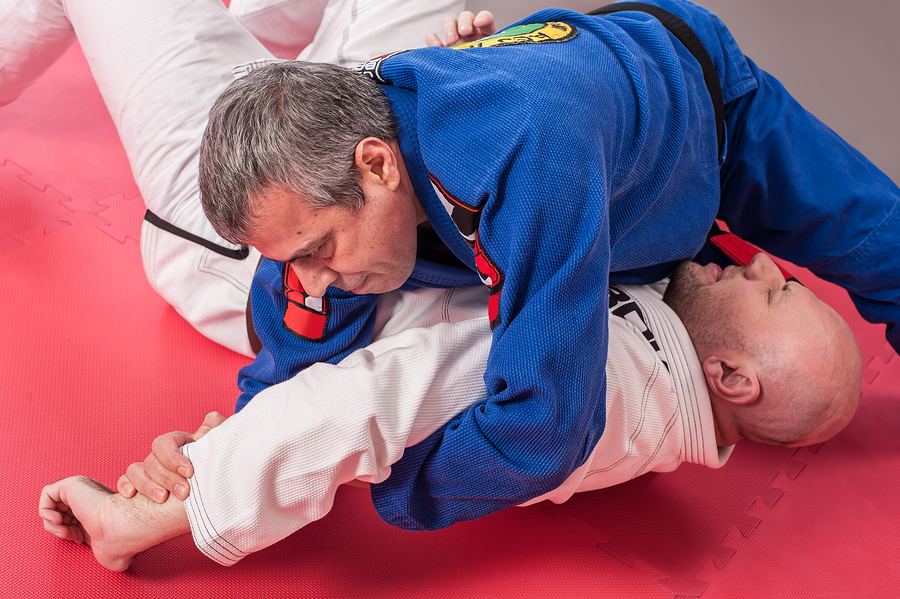 Showing your product in action will bring your copy to life like nothing else.
It's the classic "show, don't tell."
When you verbally show your product in action, your prospect experiences the benefits you're promising. He sees them in his mind's eye. Your benefits become far more clear, and it becomes easier to believe the claims you're making.
To make this technique work, you've got to create a multi-sensory experience by dynamically engaging your prospect's senses, mind, and heart, all at the same time.
You want them to see, imagine, touch, and taste what it's like to use your product and get all the benefits you promise.
Real-Life Example:
Here's an example from legendary copywriter Gene Schwartz, who was a master at this…
… But this is just the beginning of the "miracles" you can perform with your memory. This secret is just one of the over 50 MEMORY INTENSIFIERS contained in this book…
For instance – REMEMBERING NAMES AND FACES! … How would you like to walk into a room of twenty new people – meet each one of them only once – and then remember their names, automatically, for as long as you live?
Think of the advantage in business, when you can call every customer by his first name, and then ask about his wife and children, instantly, by their first names! Think of the impression you'll make when you ask him about the state of his business, hobbies, when you repeat almost word for word, the last conversation you had with him!
Think of becoming a celebrity at your club – as the member who 'knows everyone' – who can be depended on to avoid mistakes, to win new friends for the organization, to get things done!
One Is NEVER Enough…
Belief is the real secret to getting your prospect to buy.
It's the key ingredient, in fact, that nearly every marketer underestimates.
You may be tempted to grab a couple of the proof and credibility techniques I've shared with you today and casually toss them into your copy.
Don't be.
Using one or two of these techniques isn't going to cut it.
You need to dig up every morsel of proof you can muster, and you need to stack your copy with as much credibility as you can. It will send your response soaring!
So what do you think? We want to hear from you…
Do you use any of these techniques regularly in your own copy?
Do you believe using more of these techniques could increase your sales and profits by an order of magnitude?
Are there any other proof and credibility techniques you use that aren't listed here?
Post your thoughts below!
Also, one final word…
Several of the examples from this post were taken from actual promotions written by billion-dollar master copywriter Clayton Makepeace.
You can get access to 15 of Clayton's biggest, most profitable promotions in Steal These Secrets – where you'll discover hundreds of response-multiplying techniques that produced more than $200 million in sales…
… Demonstrated, explained, and ready to drive your sales through the roof!
Go here now for a special offer on the complete Steal These Secrets package.
Until next time!