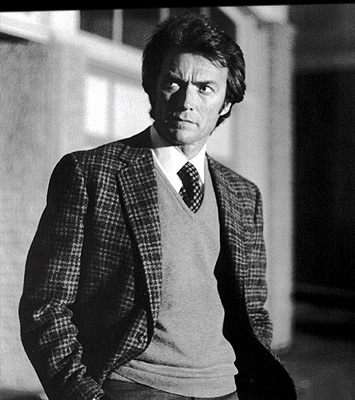 I did something I rarely do this week. I went to the mall and bought myself some new shirts.
Mostly my wife buys my clothes. If it were up to me I doubt I would even shave, let alone get dressed.
Anyhow, when it was time to wear one of my new shirts, I noticed there were no pockets. Where in the hell are the pockets!? Who ever heard of a button up shirt without pockets?
About then I said to my wife, "Run out and grab me a new wallet, would you honey?"
"Oh you can't buy those anymore," she said.
"Say what?"
"All they have now is those man purses you strap onto your belt. You've seen them haven't you?"
Good grief. What's happening to this world?
Well of course, the times, they are a changing.
In a lot of ways, I think, society is devolving.
Is that a word?
I think so.
Let's play with it.
The world today is on a devolutionary spiral. Yes, that's it.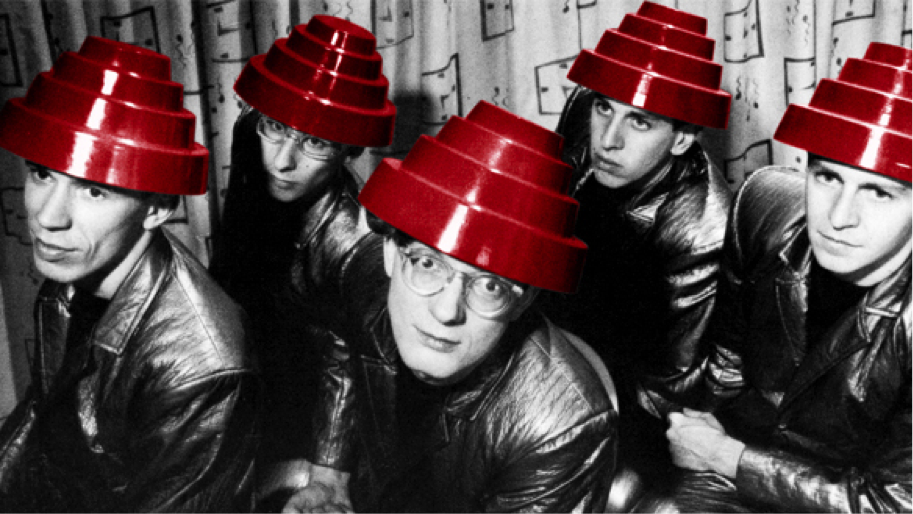 Instead of valuing strength and individuality and independence, with real stakes, our increasingly androgynous world is descending into a mindless social media inspired follower-following-follower fantasyland where you cannot fail.
Where in the past, adults produced – or starved. Today, typing a 280 character Tweet is a major workout.
Call me a Pre-Neanderthal, but I just don't fit in. I like to observe, but I swear I'm becoming more alien by the day.
My role models are Clint Eastwood-like characters like Dirty Harry and the man with no name.
Terribly politically incorrect these days, I know.
But I think there's still a lot we can learn from the man and the characters he played. Not to be model citizens of the social media age, of course, but certainly as entrepreneurs.
For starters, the man was virtually immune to criticism. In his early career, directors demeaned Eastwood as amateurish. "He didn't know which way to turn or which way to go or do anything".
Other Hollywood fairies were critical of the way he talked, calling him cold, stiff, and awkward. One of his fellow actors called him a hayseed: Thin, rural, slow, with a prominent Adam's apple.
Nowadays, one little word of dissent from the virtual rabble is enough to send people running home to Mommy, but not Clint.
He persisted, auditioning for no less than 9 different bit parts before finally landing a minor role. How many androgens nowadays are ready to go through that kind of rejection? Who wants to put in the effort?
Young Clint worked like a banshee.
By day as "the super" at the apartment building where he lived … pumping gas by night … acting school … auditions.
Gradually, through sheer iron-willed determination, he kicked and clawed and scratched his way into a living as a b roll actor, appearing in dozens of forgettable TV spots.
Finally, he won a small part as an aviator in the French picture, Lafayette Escadrille.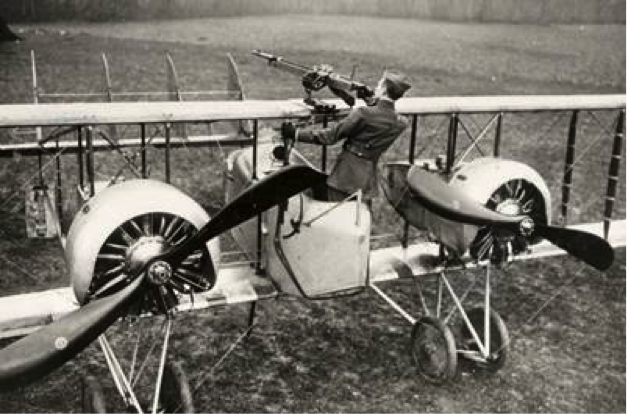 Then he played an ex-renegade in the Confederacy in Ambush at Cimarron Pass. At the premiere, he's quoted as saying "It was sooo bad. I just kept sinking lower and lower in my seat and just wanted to quit".
But he allowed himself to suck, pulled himself together, and persevered. How uncharacteristic in our modern day world.
It took Clint five long years of struggle to finally hit pay dirt, playing the role of Rowdy Yates on a new television series called Raw Hide. Within weeks Rawhide hit top 20.
From that point forward, Clint's career accelerated. He accepted a low paying role with an unknown Italian director named Sergio Leone. The film was a Spaghetti western called, A Fistful of Dollars.
Critics loathed it.
They called it "excruciatingly dopey" and "the most expensive, pious and repellent movie in the history of its peculiar genre".
With this film, the dark brooding character archetype that so many in my generation relate with so strongly began to emerge. Eastwood played "the man with no name" in what became a trilogy.
After A Fistful of Dollars, came For a Few Dollars More, and then the film that would become Clint's breakthrough performance, The Good, the Bad, and the Ugly.
"I wanted to play it with an economy of words and create this whole feeling through attitude and movement. It was just the kind of character I had envisioned for a long time, keep to the mystery and allude to what happened in the past. It came about after the frustration of doing Rawhide for so long. I felt the less he said the stronger he became and the more he grew in the imagination of the audience." – Clint Eastwood
To create "the look" Eastwood bleached and roughed up a pair of black jeans he purchased on Hollywood Boulevard, wore a distinctive Spanish style hat, and sported a leather bracelet and two Indian leather cases with dual serpents containing the trademark black cigars.
And so he became …
The anti-hero
"The loner, operating by himself, without benefit of society. It usually has something to do with some sort of vengeance; he takes care of the vengeance himself, doesn't call the police. Like Robin Hood. It's the last masculine frontier." – Clint Eastwood
This fiercely independent character archetype found its expression repeatedly in such greats as Hang 'em High, The Outlaw Josey Wales, Unforgiven, Two Mules for Sister Sara and of course the Dirty Harry series. And as they say, the rest is history.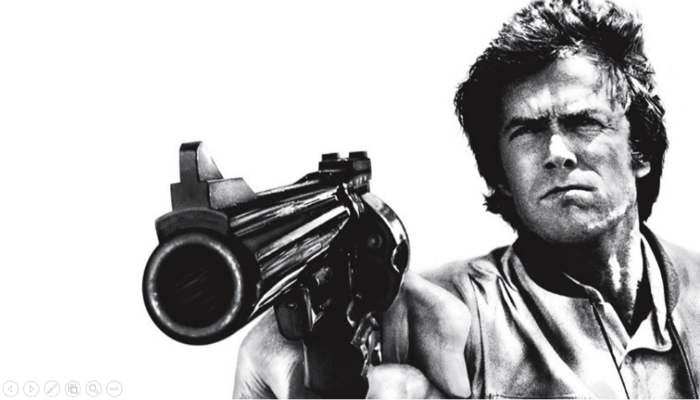 Eastwood and his signature character embody the entrepreneurial, take-no-prisoners spirit so crucial for success.
"Dustin Hoffman and Al Pacino play losers very well. But my audience likes to be in there vicariously with a winner. That isn't always popular with critics. My characters have sensitivity and vulnerabilities, but they're still winners. I don't pretend to understand losers. When I read a script about a loser I think of people in life who are losers and they seem to want it that way. It's a compulsive philosophy with them. Winners tell themselves, I'm as bright as the next person. I can do it. Nothing can stop me." – Clint Eastwood
A control freak of epic proportions, Eastwood insisted on creating his own rules … eventually setting up Malpaso Productions where he directed and produced many of his own films. He even wrote the musical score for a couple of them.
At 88 years old, he is still active, has never tired of taking risks, and endured as many box office flops as he has enjoyed blockbuster successes.
So what business and marketing lessons can we infer from this story of an American legend?
Nobody is born brilliant: The superstars in your field make it look easy, but they were once as inept as you are now. Nothing worthwhile comes without repeated failure, and disappointment, and the willingness to carry on in spite of it.
Humiliation is the price of victory: If you're not out there trying your heart out, knowing full well that you suck – you're never going to be successful. There comes a time when learning and practicing must give way to getting your teeth kicked in on the mean streets – the sooner the better.
Don't be afraid to ruffle a few feathers: Clint was a constant target. If it wasn't artsy fartsy film critics, it was women's groups, or cinematic censorship Nazis. Feminists in particular were outraged by Dirty Harry and protested outside the 1971 Oscars, marching up and down the street, holding up "Dirty Harry is a Rotten Pig" banners. The question you've got to ask yourself is this: If you're not pissing somebody off somewhere, what are you doing wrong?
Work is NOT a dirty word: Getting good takes effort. Don't go along with the spoiled rotten losers that make up the majority today. Cherish every moment of your labor with the knowledge that so few are willing to do what's necessary to win.
Own your own media: One of the most alarming things I see happening in marketing today is the amount of time and effort people are pouring into acquiring friends and followers instead of subscribers and customers. Why are people so excited about building lists for Facebook and Twitter instead of lists of their own?
Keep taking risks: Realize that whatever success you have today is fleeting. You can't hold on to success any more than you can suck in a deep breath and hold it in. If you're not willing to risk your current success by constantly reinventing yourself in a relentless quest for new success, you'll eventually lose it.
I'm sure there are more, but these six are pretty dang good ones.
Comments on this article? Criticisms?
Go ahead, make my day.