Being human, every thought we have manifests itself in our behavior in some way. The more pervasive and persistent a thought is, the more significant the manifestation.
If this weren't true, there's no way you could persuade anyone to do anything. When you are selling, you are guiding your prospect to have certain thoughts.
And those thoughts impact their behavior in some way. You want that impact to move your prospect closer to a purchase.
Therefore, the secret to creating the thoughts that will motivate your prospect to opt-in to your list and buy your program begins with your own thoughts.
There's an old saying. "People tend to do pretty much what we expect them to do."
If you approach your writing tasks with a positive expectation that people will buy, you are in effect programming your own behavior.
You are giving your subconscious mind the fuel it needs to find the creative hooks and language patterns that will create the desired cognitive outcomes in your prospect's mind.
In many ways, the end goal of persuasion is a transfer of enthusiasm for a particular course of action. Your prospect's pulse has to be quickened.
On the way to that end goal, there are a series of intermediary thoughts and feelings that must also take place.
And these thoughts and feelings are colored by the pre-existing beliefs, prejudices, interests, fears, frustrations and desires of the target market. At any one time, there are a number of "issues" playing themselves out just under conscious awareness.
Your primary goal is to enter one of those internal dialogs.
In essence, you are echoing your prospect's existing thoughts and emotions back to him. You are validating and affirming them. And at the same time promising him something he desperately wants.
Having entered his world, you can then begin directing the conversation. You can begin leading him to new thoughts, new feelings, and new realizations that will have a positive impact on his life.
This job becomes infinitely easier — and your persuasion becomes infinitely more effective — when you can actually experience those same thoughts and feelings.
When you can enter your prospect's world and experience his pain, hopes, and dreams for the future … communicating on his wavelength becomes easy.
The same is true of the states you must then lead him through on the way to the sale.
You want him to believe. To be convincing, you must first become convinced. You must have total and utter faith in the efficacy of the product or service you're selling.
You want him to get excited about buying. Then you must have genuine enthusiasm for the blessings you are bringing into his life.
And you must have these things in such abundance that the very idea that a qualified prospect could walk away from your offer is virtually incomprehensible to you.
As you approach your writing tasks with this kind of positive expectancy, you are setting yourself up to automatically transfer those thoughts and feelings to your prospects.
In other words:
Why your mindset is more important than anything else …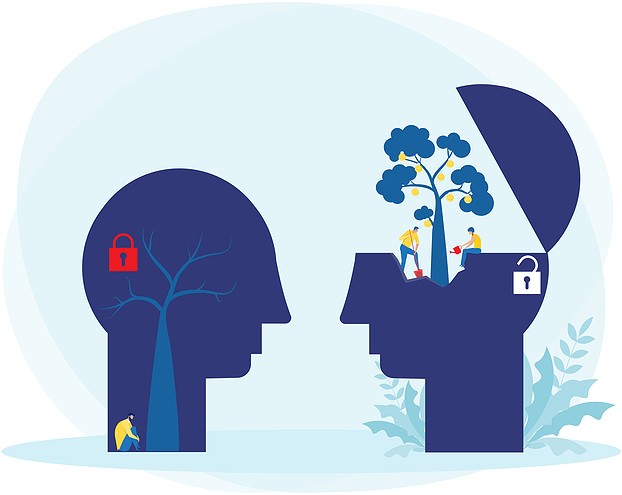 You may be divorced from your prospect in time and space, but there is a very real psychic connection between you.
Which begs the question, "how do I optimize my mental states as I work through the various phases of persuasion?"
If you've taken my advice and done diligent online research, and you're still not brimming with empathy for your target market, here's the solution: Reconnect with your target market. Talk to them in the flesh. Make some new friends.
Even better, become one of them for a day, a week. Share in their experiences, in their laughter, and in their tears. Walk in their shoes.
Not excited about solving their problem? How much do you really know about it? Odds are your answer is, "not much." Dig into it deeper.
I must confess, for years I had absolutely no interest in baseball. To me, it was just a bunch of clowns fussing over a leather ball with stitches in it — until a friend of mine who knows and loves the game took the time to explain it to me. Now that I've dug into it, I find it fascinating.
Chances are you're not so enthusiastic about billy goats. But if you study billy goats … find out how they manage to climb the sides of near vertical cliffs … how they survive on scrub grass … how they adapt to the seasons — if you find out all you can about billy goats — pretty soon you'll find yourself really interested in billy goats.
My point being: To get enthusiastic, learn more about the thing you're not enthusiastic about.
The difference between enthusiasm and hype …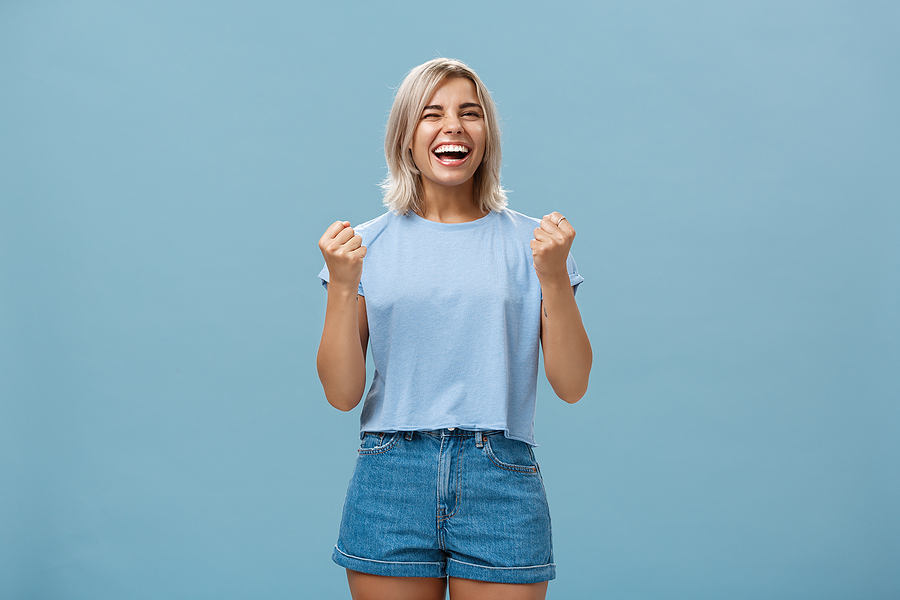 When you have that kind of genuine fervor for your offering and your market, it doesn't come across as hype.
The authentic confidence, belief, and enthusiasm that come through are contagious, infecting your prospect, filling him with desire, and compelling him to act.
Most of all, these positive states fill your mind with positive expectancy. And when you have that positive expectancy, your words just naturally propel your prospect in the direction you want him to go.
Have you ever had a personal interaction with someone who had a foregone conclusion that you were going to do something you had no intention of doing — perhaps even something you weren't terribly keen on doing?
What happened? If this person had any rapport with you at all, chances are, one of two things …
Either you went along with the request, changing your plans without giving it a second thought.
Or, you felt internal conflict. You wanted to object, but you found it exceedingly difficult. You felt a great deal of pressure to comply. And you probably did.
Now … what if that same person had come to you and asked you the same favor with no expectancy in their demeanor? Chances are you would easily find a way to wriggle out of whatever it was they wanted you to do.
Well when you create a bond with your prospects, giving them genuine value before pitching them, you can create that same kind of internal compulsion.
How positive expectancy naturally causes you to use persuasive language patterns …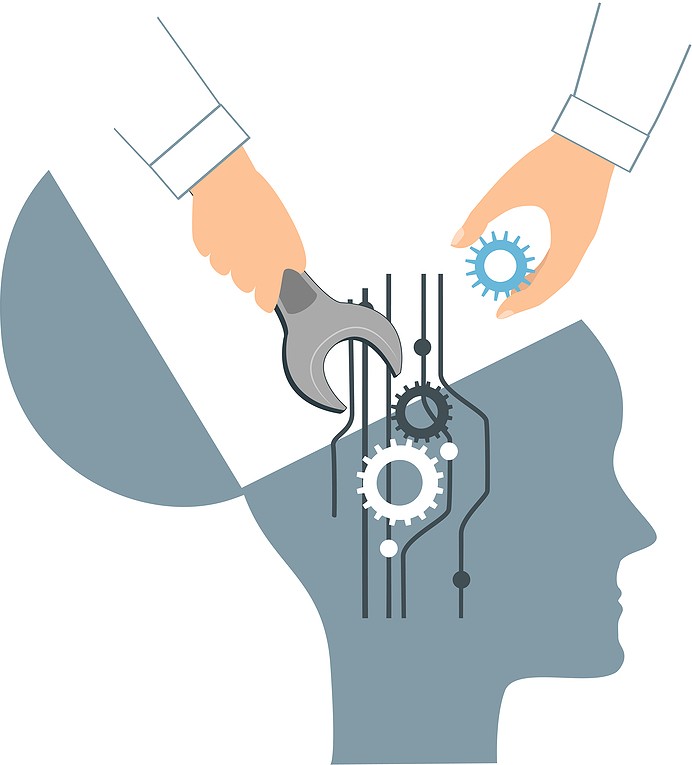 You are much more likely to be future focused. And you will naturally tend to articulate outcomes, rather than the physical attributes of what you're selling.
Let's say you're a real estate agent …
You're much less likely to try and sell a man a house than you are to sell him vivid mental images of himself playing with his family in the garden … sitting in the front room cuddled up with his wife watching their favorite film .… entertaining envious extended family members on the terrace … and so on.
You're so darn personally sold on the benefits of the item you're selling that you fully expect your prospect to say "YES." Anything less seems sheer lunacy.
Of course, you do everything in your power to neutralize every possible objection on the way to that conclusion.
In fact, you're incredibly motivated to do so, because you're in love with your prospect and your product, and you take it personally that they should be together. None of the required creativity, ideas, and phraseology will find their way into your mind without the conscious creation of positive expectancy, honest enthusiasm for the transaction, and deep conviction in what you're selling.
Even if you do manage to fake some of this, your copy will lack the necessary congruity from beginning to end to be truly persuasive. Your mindset has to come first!
You should be proud to be a persuader. Very proud — because one of the greatest services one man can render to another is to help him come to an intelligent decision.
Until next time, Good Selling!