SUCCESS LEAVES CLUES, and they're everywhere!
It's the same with marketing.
And when your radar is up, it's amazing where you'll find brilliant, obvious, and profit-laden lessons.
It's like driving down the freeway when I see a sign with some beautiful-and-frilly font…
… THAT I CAN'T READ!
Though it drives me crazy because it's such bad marketing, nothing reinforces the lesson that practicality HAS to override artistic creativity, but only if your goal is to actually sell something.
Or when I read Dan Ariely's book, Predictably Irrational, about the bread makers with three different prices.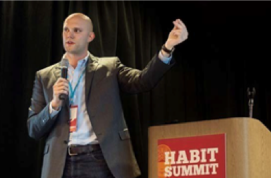 We all make constant use of that lesson when we promote our products and services by presenting the price we should be charging…
… But for a limited time, you can still get it for 75% OFF!          
That relative difference affects us even when we understand how the tactic is being used ON us.
The lower price just seems so darn cheap when compared to the higher one.
Anyway… I was pleasantly amazed when reading the book that's the subject of today's post.
Because I was just browsing for a few little productivity tricks, but found some phenomenal marketing lessons as well.
Let's take a look.
A 5-Star Rating with 1373 Reviews …
So what's this wise-and-wonderful book?
It's called: Atomic Habits: An Easy and Proven Way to Build Good Habits and Break Bad Ones.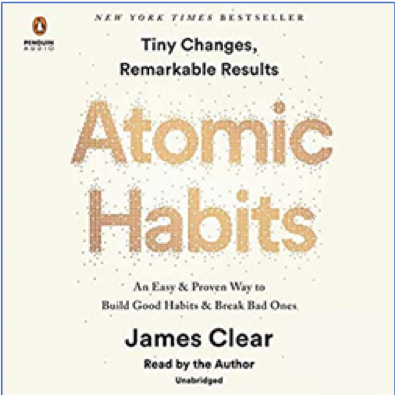 James Clear is the author and he says his book takes up where Charles Duhigg left off with his own book, Habits (previously reviewed on this blog).
This is not the dry read you might expect from a book on habits.
James Clear peppers the text with fascinating examples, contrarian insights, and amazing stories, including his own recovery in high school, from being hit in the head and nearly dying after being slammed by a flying baseball bat.
The book kicks off with his amazing story… first, of his experience surviving the accident, then what he went through as he rebuilt his shattered life.
Habits were a fundamental instrument of his remarkable progress.
OK, so another reason this book is so useful, not just for adopting new and productive habits, while eliminating the nasty ones that drag down your life…
… Is because it's about WHY we do what we do… especially our unconscious compulsions, patterns, and rituals.
And when it comes to marketing, there's nothing more important.
Because if you can tap into the REASONS people do what they do, you can engineer a way to sell almost anything.
Forget Goals… and Other Contrarian Blasphemy…
One thing I love about this book is it makes change sound EASY, SIMPLE, and DOABLE without having it take over everything else in your life.
For instance, here's what Clear says about goals:
"I believe that you do not rise to the level of your goals. You fall to the level of your systems."
That's from Chapter 1, which turns prevailing wisdom about goals… on its head.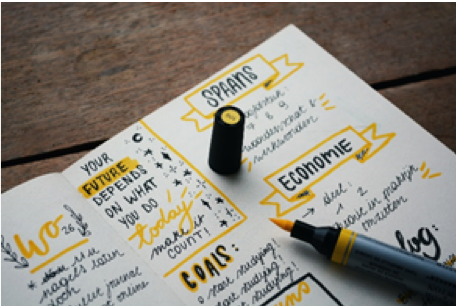 And it rings true, since we've all set detailed goals that did nothing for us except create discouragement and frustration.
But with the Atomic Habits approach, you're spending your time building the SYSTEMS that lead to successful goals. And with your marketing, SYSTEMS sell because they promise that you just have to follow the simple steps to succeed.
And it's a fact.
You'll have more sales and more satisfied customers if you can clearly describe in your marketing… then DELIVER… the step-by-step SYSTEMS that create the promised results.
So instead of focusing on goals, which are the results you're after, focus on building the SYSTEMS you need to follow to get to that result.
James Clear also asks a fascinating question:
 "If you completely ignored your goal and focused only on your systems, would you still succeed?"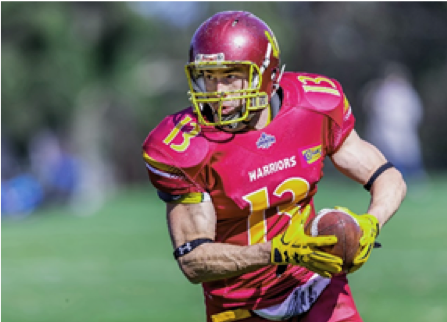 A real-life example is one we mentioned in an email this week about the most hated team in professional football… the New England Patriots.
They have an unusually large collection of no-name players with moderate athletic abilities.
Yet they have the most successful dynasty… by far… and it drives other teams nuts.
What's their secret?
Meticulous and obsessive attention to their SYSTEMS… even though many other teams have more talented players.
A Deeper Understanding of Buying Behavior And Your Customers' Compulsions… 
I didn't expect to get so many marketing lessons while reading this book.
Yet they're scattered throughout.
Here's what I mean.
Atomic Habits tells us that…
… the cue triggers a craving, which motivates a response, which provides a reward, which satisfies the craving and, ultimately, becomes associated with the cue."
And when you combine these elements, they create a "habit loop" that becomes automatic with repetition.
So if YOU, as a marketer, can step into this already-established loop in any way… say, by giving a vivid description of the cue… you can predict, and capitalize on, the follow-up behavior.
As an example, two of the most powerful cues are time and location.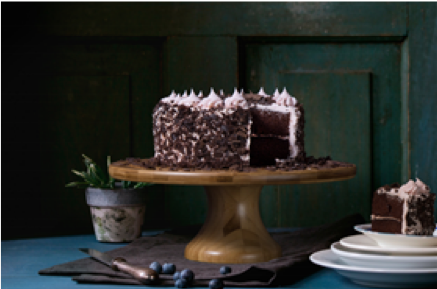 In other words, if you're near the fridge at the same time you get a snack every night, it's almost a certainty you'll follow the established habit and grab that chocolate cake.
For our marketing, those two factors, time and location, can also play a powerful role.
That's why it's a smart idea to start a sales letter with a few specific details that mentally anchor your reader to something concrete.
Like this:
Last Friday, at 7:32, Joan took off for a Paris vacation…
Humans are programmed to trust these details as though they're "real."
This also fits with Zig Ziglar's famous admonition:
"Use meaningful specifics instead of wandering generalities."
More Automatic Behavior for Higher Profits
Let's face it, we're all lazy.
But way more than we realize.
James Clear says we're designed to constantly be on the lookout for the most efficient and energy-conserving strategies to get things done.
So this laziness isn't necessarily a bad thing.
And it can also be extremely subtle.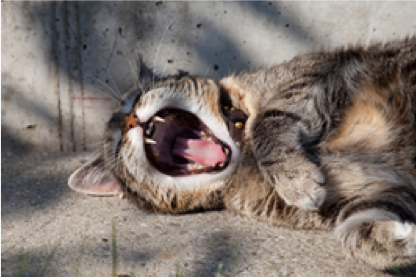 For instance, did you know that you'll have fewer product returns if your customers have to search for a new box or envelope to send it in… or even to go find a stamp?
I was aware of this principle when I was doing a project for the legendary Dan Kennedy.
As part of my payment, besides cash, I also received one of the Glazer-Kennedy courses.
I laughed when it arrived.
Because the CDs and manuals came in a bubble-wrapped blob that was criss-crossed with packaging tape.
There was NO WAY to open it without completely destroying the packaging materials.
That's why Atomic Habits tells us that:
"You don't actually want the habit itself. What you really want is the outcome the habit delivers. The greater the obstacle, the more FRICTION there is between you and your desired end state."
Yes, the operative word here is FRICTION.
That's why you want all your products, and the marketing that promotes them, to convey to the customer how much easier it will make their lives.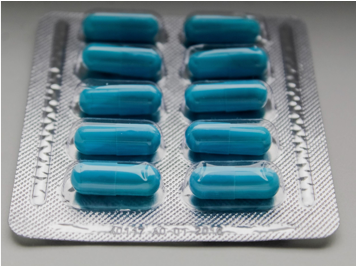 In fact you want to get as close to the ideal as possible, which is:
You take a pill before bed, and you wake up smarter, thinner, richer, and happier in every way.
So… besides making our new habits as "frictionless" as possible so we're more likely to follow through…
… It's also extremely important to create marketing that conveys the "frictionless" nature of our product or services.
Go Get It!
OK, that scratches the surface of this fascinating book.
There's no way to do it justice here.
I suggest you go out and grab it.
It's an easy read and it'll give you a concise manual for eliminating troublesome habits, incorporating healthy habits into your life…
… AND… a very useful perspective on our compulsions and rituals that often lead to customers BUYING what we're selling.
Thanks for reading, and leave your comments below.