By Daniel Levis | June 19, 2015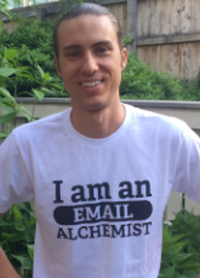 Once upon a time, there was a nobody-marketer from Boulder Colorado with no product, no list, no marketing experience, no confidence, and very little money.
He just had a weird passion.
His name was James Fry and by the light of day, he hated his job doing the technical aspects of WordPress web design.
While in the dark of the night, he dreamed of fish and flora.
In other words, his passion was "aquaponics"… helping people grow super-nutritious food in water by combining various forms of marine life and edible plants.
And like millions of dreamers, he'd thrown together a mish-mash of ideas from random marketers he'd seen online.
Unfortunately, his doubts locked him in chains.
Then James got lucky.
In desperation, he grabbed one of my trainings when I was still including my crazy, unlimited coaching/critique offer. What was I thinking?
And even more amazing… despite his doubts and embarrassment about how little he knew, he swallowed his pride and contacted me for help.
James was positively passionate about aquaponics, but doubted it was a viable business.
And even if he had a good thing, could he sell it?
He told me "I'd never sold anything to anyone… and I had all the fears and misconceptions about selling being bad."
"And even if I tried, I'd be amazed if I could sell even one copy of my product, but I'm actually worried it will sell NOTHING and be a total failure" (at minute 4:42 on this inspiring audio clip.)
So I took a look at his ideas, went back and forth with him a few times, and showed him an example of a real "Goliath" in his niche, with a massive ad budget, killer copywriting, and high-flying videos.
Of course, James couldn't compete head-to head with the "big dogs" on their own turf.
It would be stupid to try.
He was a true "David" in this story.
But that's the beauty of guerilla tactics.
You don't need to spend a fortune.
You don't need a Hollywood production studio.
You don't compete with expensive marketing weapons at all (though you can still use them).
You stay nimble, fast, and mobile, so you can strike in a heartbeat… without warning.
And like so many tentative entrepreneurs, James needed only the slightest bit of validation for his ideas and game plan… plus the right tools… from someone who knows the enormous power of low-cost, high-conversion guerilla email marketing, and has made it work consistently in real life.
So James got to work.
He put a product together and harnessed the power of the EMAIL ALCHEMY "guerilla launch".
Following my step-by-step instructions, he wrote an amazing (and lengthy) e-mail series to sell his aquaponics course.
And what happened?
>>> He gave a few of those emails to a BIG DOG JV partner in the grow-your-own-food niche…
>>> Low and behold, they sent them out (his opt-in rate from the e-mails was a jaw-dropping 95%!!)…
>>> In just over a week's time, James built his list into the thousands…
>>> And pulled in $4.45 PER NAME!
Despite his fears, no one complained about the number of e-mails.
He sold at a HIGHER price point… double that of the BIG DOGS, which gave him an ADVANTAGE.
And James now has a re-deployable asset (he's rolling it back out immediately).
Best of all, he QUIT is soul-sucking day job at the wordpress factory!
Without EMAIL ALCHEMY and the "guerrilla launch" formula, he'd never have made it. (8:01 on the short interview).
Looking back, James says his fears were ridiculous.
The accomplishment itself, that it's possible to make money "out of thin air," was (almost) as good as the money itself.
Writing the e-mails, while following the EMAIL ALCHEMY formula, was a HUGE time saver (20:09 on the audio) and was actually FUN!
Now that the dust has settled, James said he's still in "shock and awe" from these results.
The sound of those sale notifications pouring into his in-box was magical.
He even had a little "money dance" he would do with his family (we don't have that on video, it would probably be too embarrassing).
So the lesson here?
The power of e-mail is not just alive and well… it's STILL the secret weapon that allows the little guy to level the playing field and succeed against established rivals in any niche.
James did NOT do what most people in his position do.
He did not waste his time with every shiny new marketing object that came down the pike in an effort to compete on the enemy's terms.
He did not waste months or even years trying to climb the product launch formula learning curve.
No fancy pants videos.
No podcasting.
No blogging.
No moving the free line fandango.
None of it.
He simply re-wrote the rules of engagement, by doing email the way nobody else does, the EMAIL ALCHEMY way.
So you have to ask yourself:
Are you like a little Israelite, endlessly making ready to meet the giant Philistine in your niche… struggling to even move in your hundred pounds of full body armor… cumbersome shield in one hand… heavy sword, javelin and spear clenched in the other…
…When a little courage and a trusty sling shot will do?
But NOT any old e-mails.
NOT the ones that turn loyal customers against you.
NOT the ones that piss off your prospects.
NOT the ones the trigger a stampede of unsubscribes.
No, GUERILLA emails that build goodwill and let you profit from product after product, year after year.
It's why Jon Benson asked me to create that $450,000 e-mail campaign last year.
Because these e-mails are different.
AND HERE'S THE BEST NEWS OF ALL:
I'm holding an all-new EMAIL ALCHEMY workshop next week…
… Because after a year and a half of testing, I've figured out how to QUADRUPLE its profit-pulling power.
Just a few more nights burning the midnight oil and the sign up page will be ready.
It'll be like the Ferrari showroom floor for the new models.
There'll be a greedy crowd pushing and shoving to get closer to the stunning new model under the glittering cloak.
Then, amid gasps and awe, I'll unveil my new creation with a flourish…
The outrageously faster, ridiculously easier, and far more comprehensive and profitable version of the most powerful e-mail creation technology ever created:
EMAIL ALCHEMY "ELITE"!!
Glue yourself to your inbox on June 19.
There are just 1,000 seats available for this free training.
Be ready to pounce as soon as you see the email.
James is basking in his passion… the satisfaction of knowing he's helping families grow nutritious, pesticide free food. And he has their money to prove it.
What about you?
Click Play To Listen:

Topics: Uncategorized | 4 Comments »
By Daniel Levis | April 9, 2015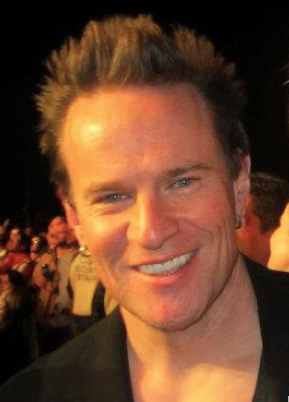 In this episode of the Mid-Month Marketing Magic Hour, I spoke to Jon Benson about the current state of email marketing and where he sees it heading in the next 3-5 years.
We also discussed his recently released book, "Open Click Buy" which I encourage you to check out.
Jon believes that emails should entertain and inform and that marketers need to develop the lost art of talking about someone's pain in a state of rapport.
He goes on to say that marketing won't be changing soon unless we evolve as a species, which is definitely not on the cards for the foreseeable future. This is why, as a marketer, email copywriting is the ultimate skill you can develop.
I couldn't agree more.
Lots of golden nuggets for you to dig into:
At 5:12… Why email will become even more important in the next 2-3 years.
At 10:40… The amount of hours people spend reading email per week.
At 11:36… Jon's "3 P Trifecta" for sending emails that convert.
At 14:15… The two worst things you can do when sending an email.
At 14:35… Why you should alienate some people.
At 15:30… Jon reveals the missing link that prevents you from making money when sending emails.
At 17:13… How to speak to your prospect's deepest, pre-existing core values.
At 17:30… The big difference between being convincing and compelling in your emails.
At 18:15… The one thing all great copywriters and litigators do.
At 18:45… The difference between creating desire and amplifying desire.
At 20:00… Next level anchoring. (Anchoring 2.0)
At 23:45… How to "train" your list to be responsive.
At 25:05… How to combine the human touch and automation.
At 25:30… Jon's email seduction strategy.
At 29:10… Why you shouldn't include "buy" links in all your emails.
At 31:20… Why Jon decided to write "Open Click Buy".
At 35:15… The big reason why people open emails.
And much, much more.
So have at it!
Enjoy this interview and be sure to leave a comment below.
Cast of Characters: Charl Coetzee, Moderator… Daniel Levis, Host… Jon Benson, "Father of the VSL"…. plus Groovy Music by Dr. Joe Vitale
Topics: Mid Month Marketing Magic Hour Podcasts | 5 Comments »
By Daniel Levis | January 27, 2015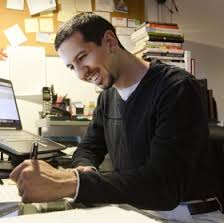 There has been a lot written about Product Creation over the years… and with so much conflicting information on the web, it's hard to decipher who knows what's up and who is blowing hot air.
Well the proof is in the pudding…
Mid Month Marketing Magic Hour Special Guest, Danny Iny has a lock on what works because he's proven it, time and time again. And in this short but power packed interview, he'll share a mind opening Paradigm shift that practically guarantees your next product is a bat cracking grand slam!
We hit the ground running at the 1-minute mark as Danny outlines the "iterative product creation" breakthrough…
At 8:18 Danny shares his process for coming up with a fully outlined and READY TO DELIVER product in just 4 days… this is pretty sweet and something I've practiced for years.
And at 12:20 Danny reveals his philosophy on how many modules to offer in your pilot program… and how to structure the premium content of the full training, so it flows and digs deeper into the subject matter…
And much more.
Check it out:
For the next 3 days Danny is opening the doors to his BRAND NEW Course Builder's Laboratory – How to Create and Sell Blockbuster Products in 2015 and Beyond
As always, enjoy the value Mid Month Marketing Magic Hour delivers and leave us a comment below.
Cast of Characters: Andy Thompson, Moderator… Daniel Levis, Host… Danny Iny, one of the most respected educators on the internet…. plus Groovy Music by Dr. Joe Vitale
Topics: Mid Month Marketing Magic Hour Podcasts | No Comments »
By Daniel Levis | November 25, 2014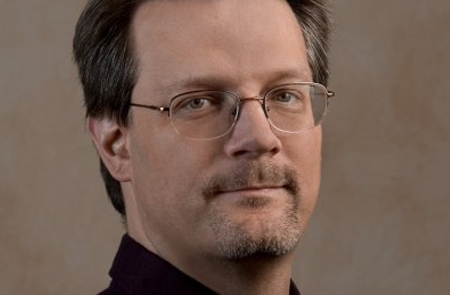 If you are ready to take charge of your time and get the most out of it, you are definitely in the right place! 
Mid-Month Marketing Magic Hour Special Guest: Perry Marshall goes into great detail about how to quickly make 80/20 part of your daily skill set.
At 10:38 you'll discover Perry's ah-ha moment that allowed him to begin to apply 80/20 to his business and life… 
At 15:02 Perry reveals the secret Richard Koch told him about "choosing a market" and how to quickly become the #1 player – if you ignore this advice… you are already dead in the water.  THIS is the 80/20 about where and how to plant yourself successfully in a market.
At 26:18 Perry reveals the most valuable thing entrepreneurs can do on a daily basis (it's not what you think and once you hear it, it will change your business AND YOUR LIFE for the better, almost instantly)…
At 33:34 Perry shows you how to "Climb the Power Curve" and discover how to build EXTREME leverage by digging out the 80/20 INSIDE of each 80/20. (It's deep but very doable)
46:35 Perry tells you where you can go to get his outstanding 80/20 book for just a penny plus shipping.
As always, enjoy the value Mid-Month Marketing Magic Hour delivers and be sure to leave us a comment below.
Cast of Characters: Andy Thompson, Moderator… Daniel Levis, Host… Perry Marshall, Special Guest and one of the world's most expensive and sought-after marketing consultants…. plus Groovy Music by Dr. Joe Vitale
Topics: Mid Month Marketing Magic Hour Podcasts | 2 Comments »
By Daniel Levis | October 9, 2014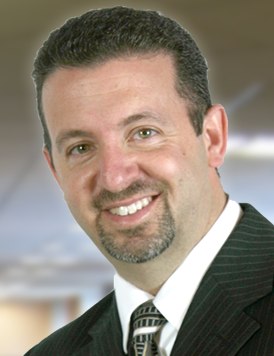 For marketers in the know, Todd Brown needs no introduction… for those new to the sport of marketing, Todd is the foremost authority on funnel creation and building out multi-million dollar funnels.
He was a faculty member on Jeff Walker's original $10K per person, Product Launch Manager Training… and worked as a partner with Rich Schefren, to mastermind the Strategic Profits brand. Todd has also created and launched over 15 profitable front-end marketing funnels and is the co-creator of the wildly successful "Founders Club"…
Todd is one smart cookie and that's why we are so excited to have him as our special guest on this month's Mid-Month Marketing Magic Hour podcast show.
What you'll discover in this fast paced, jam packed 38 minute 44 second interview is Todd's unique approach to setting up profitable marketing funnels.
And best of all, he goes WAY beyond the tactical approach of setting things up to reveal the little known strategic "money making" elements that will help you attract better prospects and close more sales.
Here is just a sniff of what you'll discover:
Want to cut through all the "same old, same old" messaging chatter in your market? At 9:03 Todd talks about "Marketplace Sophistication" and the example he uses will blow your mind to pieces.
Then he goes into developing your "Unique Mechanism" at 11:50… showing you how to take your message to the next level and get noticed even in the most hyper competitive markets.
At 18:09, discover the #1 death blow that will cause even the most unique product to crash and burn… and how to avoid it!  Hint: it's a fast and furious market research approach that can be done in less than a day. (Imagine skipping all of the trial and error and getting your marketing message laser focused within just a couple hours, instead of a couple of frustrating months!)
At 29:38, Todd reveals insider, privileged information about how to find the sweet spot to gain deep saturation into your market, regardless of the amount of competition. This tip virtually eliminates the idea of competition all together and puts you on the path to market dominance.
And much, much more!
At the end of the interview, Todd generously gives away his killer 4 part "6-Figure Funnel Formula" video training (that could easily sell for $497)! To save you time here is the direct link to grab your FREE copy.
Enjoy and please leave us a comment:
Cast of Characters: Andy Thompson, Moderator… Daniel Levis, Host… Todd Brown, Special Guest and 6-Figure Marketing Funnel Master… plus Groovy Music by Dr. Joe Vitale
Topics: Mid Month Marketing Magic Hour Podcasts | 20 Comments »
« Previous Entries