By Daniel Levis | March 24, 2014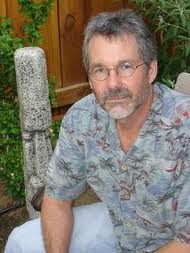 No doubt John Carlton is one of the greatest copywriters of our time.  In fact, you'd be hard pressed to find a marketer worth their salt that hasn't learned some of their best "tricks of the trade" from him.
I moved mountains to get him on this episode of Mid-Month Marketing Magic Hour.
John's career is one of legend…
He worked closely with direct response giants Jay Abraham and Gary Halbert for years before becoming the pioneer of online marking he's known as today.
He's recognized among the first to use blogs, podcasts, email and virtual seminars as effective sales tools and today you get to listen in on a candid, insider chat with "the most ripped-off writer on the web".
Listen now and discover:
How John frames the sales conversation for each type of media he's writing for.  (Quite interesting…)

The inside scoop about how to compete and WIN in an over crowed marketplace, as John spills the beans on where modern day freelancers should be focusing their writing.

John's contrarian view of using long copy on social media (frankly I was stunned to see what John is doing and the results he's getting).

What John has to say about the importance of mistakes… what you should do after you make them and why you should focus on making MORE!

And much more…
Listen now and post your comments below.
Cast of Characters: Andy Thompson, Moderator… Daniel Levis, Host… John Carlton, "The Most Ripped-Off Writer on the Web"… plus Groovy Music by Dr. Joe Vitale
Topics: Mid Month Marketing Magic Hour Podcasts | 3 Comments »
By Daniel Levis | February 28, 2014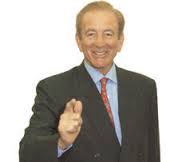 I just got off the phone with Ted Nicholas, the 7 BILLION dollar marketing master with 50+ years of success in the direct marketing trenches…
And I don't mind confessing …
When I first got on the phone with him I was feeling a little bewildered.
You know, that questioning mood, where you yearn to know the meaning of life… like young Kwai Chang Caine sitting at the feet of Master Po …
Then gradually, as Ted spoke, the fog began to lift.
I could see things… the list… the offer… the copy, in a whole new (and more profitable) light.
And by the end of the call I was able to snatch the pebble from Ted's hand and it was time for me to go…
I walked barefoot into the online marketing Wild West to mingle with the hostiles — refreshed, renewed and reloaded…
…No guns, no horse, just a calm, cool, collected mind and a fist full of copy kung fu.
Best part?
You can listen to the call by clicking the audio button on the player below. (Download it to your computer with the down arrow to the far right of the player.)
Here's what you'll discover:
Two words you should NEVER use (but probably are) on your order page… (Eliminate them and watch your conversion rate soar)…

Ted's contrarian approach to writing copy that practically guarantees you never run out of emotional steam by the time you get to the offer…

What Ted does before he writes a single word of body copy… (this will surprise you because it goes against the grain of what most of us were taught in copywriting school.)
How to "fine tune the tone" of your copy, so it resonates with your prospects at the unconscious "core level"… (Get this right and go from a few lukewarm sales to droves of stark-raving-mad fans for life.)
Will YOU be able to snatch the pebble from Ted's hand after listening to this podcast?
Will you learn anything new, in other words?
Only one way to tell.
Click the dang player and take a listen.
If you can honestly say you didn't learn anything, or you weren't reminded of something you should be doing but aren't, then write in the comment box, "I snatched the pebble from Ted's hand."
If not, tell us what you got out of the podcast. I'd love to hear your thoughts.
Cheers!
Daniel
"If a man dwells on the past, then he robs the present. But if a man ignores the past, he may rob the future. The seeds of our destiny are nurtured by the roots of our past" — Master Po
Now listen to the podcast, grasshopper and post your comment below.

Cast of Characters: Andy Thompson, Moderator… Daniel Levis, Host… Ted Nicholas, The 7 Billion Dollar Marketing Man… Master Po, cool Chinese dude… plus Groovy Music by Dr. Joe Vitale.
Topics: Mid Month Marketing Magic Hour Podcasts | 10 Comments »
By Daniel Levis | January 3, 2014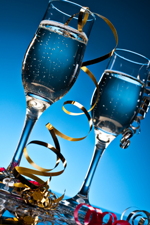 Well, we made it through another year…
This time of year I always like to sit back and reflect on the things I'm most grateful for and without fail YOU are at the top of my list.
All of my business decisions are based on helping you become more successful… helping you bypass the countless hurdles and pitfalls of doing business online… showing you faster, easier and more direct ways to save time and make more money…
I deeply enjoy sharing my knowledge and experience with you and I hope you get a lot out of it.
I'm not sure how our paths crossed but I'm glad they did.
You see, I don't believe in chance encounters… 
… I believe everything happens for a reason.
And I've got LOTS of exciting new stuff to share with you in 2014. 
Ideas I am confident will help you grow your business, increase your authority and quickly boost your profits.
So take a second right now and give me your two cents in the comment box below… 
This is the time of year when my ears are most wide open to hear your thoughts and feedback, so lay it on me. 
Tell me what you would like from me in 2014…
What topics are you hoping I'll cover?
Tell me about your business…
What is your biggest hurdle?  What is your biggest fear? 
What marketing strategies are you dedicating your time and attention to in the New Year? (Email marketing, lead generation, blogging, social media, video marketing, what?)
Post your feedback in the comment box below!
Because my focus in 2014 is to deliver even more value and help you move your business forward, faster than ever.
Again, THANK YOU for reading.
HAPPY NEW YEAR!!
Daniel
Topics: Uncategorized | 11 Comments »
By Daniel Levis | October 15, 2013
Mid-Month Marketing Magic Hour Podcast – Episode #002 with Marketing Expert – Brian Kurtz:
Listen in for direct marketing war stories featuring fallen heroes Eugene Schwartz and Dick Benson …

Gain insider knowledge about writing sales copy and consulting with direct response publishing powerhouses like Boardroom Inc.

Discover secrets for getting MORE from copywriting and marketing consulting hired guns you bring in to help you with your own publishing empire …

PLUS, find out why SMART direct marketers don't make the Sushi at home. HINT: If you mess up the Fugu, it's more lethal than cyanide.

Click the arrow to the left to stream the podcast. Click the arrow on the far right to download to your personal listening device.
Cast of Characters: Andy Thompson, Moderator… Daniel Levis, Host… Brian Kurtz, World Class Guest Marketer… and Groovy Music by Dr. Joe Vitale.

Topics: Mid Month Marketing Magic Hour Podcasts | 1 Comment »
By Daniel Levis | September 13, 2013
Mid-Month Marketing Magic Hour Podcast – Episode #001 with Marketing Expert – Dr. Joe Vitale:
Discover the TOP 3 secrets that helped Joe go from broke, depressed, insecure nobody to generating 6-figures income as a copywriter…
…And the 3 secrets, plus the primal mindset shift that launched him into 7-figure SUPER STARDOM. 
Regardless of where you find yourself on your entrepreneurial journey, this enlightening podcast interview is relevant to you. 
Enjoy!

Topics: Mid Month Marketing Magic Hour Podcasts | 8 Comments »
« Previous Entries