By Daniel Levis | October 15, 2013
Mid-Month Marketing Magic Hour Podcast – Episode #002 with Marketing Expert – Brian Kurtz:
Listen in for direct marketing war stories featuring fallen heroes Eugene Schwartz and Dick Benson …

Gain insider knowledge about writing sales copy and consulting with direct response publishing powerhouses like Boardroom Inc.

Discover secrets for getting MORE from copywriting and marketing consulting hired guns you bring in to help you with your own publishing empire …

PLUS, find out why SMART direct marketers don't make the Sushi at home. HINT: If you mess up the Fugu, it's more lethal than cyanide.

Click the arrow to the left to stream the podcast. Click the arrow on the far right to download to your personal listening device.
Cast of Characters: Andy Thompson, Moderator… Daniel Levis, Host… Brian Kurtz, World Class Guest Marketer… and Groovy Music by Dr. Joe Vitale.

Topics: Mid Month Marketing Magic Hour Podcasts | No Comments »
By Daniel Levis | September 13, 2013
Mid-Month Marketing Magic Hour Podcast – Episode #001 with Marketing Expert – Dr. Joe Vitale:
Discover the TOP 3 secrets that helped Joe go from broke, depressed, insecure nobody to generating 6-figures income as a copywriter…
…And the 3 secrets, plus the primal mindset shift that launched him into 7-figure SUPER STARDOM. 
Regardless of where you find yourself on your entrepreneurial journey, this enlightening podcast interview is relevant to you. 
Enjoy!

Topics: Mid Month Marketing Magic Hour Podcasts | 7 Comments »
By Daniel Levis | December 21, 2012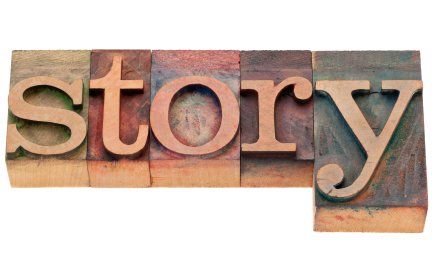 If you've been following this series… you know I'm kicking off my all-new
Email Alchemy
dual-track training with a live case study.
Everyone on the interest list is getting a sneak peak into what goes on behind the scenes.
The case study campaign for www.MaxPersuasion.com starts January 4 and finishes January 13. I'll be dissecting the emails and sharing the results when I officially release the Email Alchemy program, sometime in January or February …
…In the meantime, these weekly reports show the approach and prep work that goes into writing the campaign.
At this stage I've established a special offer and listened to most of the course material I will be selling. And I've decided what I'm going to do with the landing page.
I have a pretty good idea of whom I am selling to, their buying criteria and hot buttons. And I've extracted a healthy inventory of potential anecdotes to use in my storyline.
The target market is 45 plus, predominantly male. They're largely salespeople of one type or another… plenty of realtors, mortgage brokers, financial advisors, and the like.
The underlying values that drive these people are POWER and CONTROL.
They don't want to be dismissed by phrases like: "I need to think about it" or "I need to talk it over with my partner" or "I'm going to shop around" or "Thanks, but I can get it cheaper across town". Willy Loman they're not.
There are also other types of compliance professionals on this list, folks who recognize the importance of persuasion to their success — attorneys, copywriters, clergy, and so on. People who secretly get off on imposing their will on others.
Kenrick Cleveland's Magical Objection Mastery course gives them powerful tools and strategies for inoculating against objections. And overcoming them should they arise.
At this stage it's time to begin mapping out a good story to drive your promotion. What kind of a hook or theme can you use to captivate your prospects and glue them to your campaign?
For the case study I'm create a unique spin on my client's origin story. I've got a nice little collection of persuasion exploits I was able to coax out of Kenrick Cleveland when I interviewed him…
…Stories of conflict with the NLP underworld and the dark side incident… Soviet mind control technology from behind the iron curtain… hard money Christians falling in love with yacht riding hedonists — to name a few.
I'll begin each email with one of these captivating tales nested into an ongoing narrative thread that runs throughout the series.
Each little anecdote will pose an immediate problem and drive the prospect to the click for a solution.
Each email will also advance an ongoing problem, designed to drag prospects right through to the end of the series and the special offer deadline. Those that don't buy early on, that is.
This is a bundle we're selling, a common special offer strategy. The second component is Kenrick Cleveland's Millionaire Mind Strategies.
The sub-text that's going to unlock a flash flood of sales for us is this: Persuasion is a pre-requisite to WEALTH, POWER, INFLUENCE and CONTROL. You're dead in the water without it.
But on it's own, it's not enough…
You also need a Millionaire Mind to become truly rich. You've got to be in alignment with universal law… tuned to abundance… not scarcity.
If you miss this crucial nuance, your influence and persuasion-driven successes are sabotaged and short lived. They'll slip through your fingers.
So we'll put Kenrick through a series of dramatic twists and turns on his path to power — three steps forward, two steps back, stakes rising as the series unfolds.
He'll encounter mentors. Both true benefactors, and those who shift shape and lure him to the edge of doom…
…Always the consummate persuader, but thwarted by one nemesis after another, until he discovers universal law and the Millionaire Mind.
It's typical hero's journey stuff. Not rocket science. But don't try it at home just yet.
Stay tuned and watch how the emails turn out.
Daniel
Topics: Uncategorized | 5 Comments »
By Daniel Levis | December 13, 2012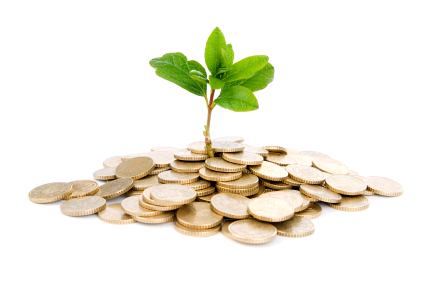 Welcome to week 2 of the Email Alchemy Challenge.
Over the next few weeks I'll be taking you ever deeper down the rabbit hole of episodic email campaign creation.
It's the MaxPersuasion.com case study that will kick off my all-new dual track Email Alchemy trainings.
Last week I laid out the recipe …
I explained how I'd worked with MaxPersuasion.com to piece together a killer time and quality limited offer. We're bundling a couple of popular products at a special price, good for 10-days only. And adding a limited number of 30-minute consults.
My initial thought was to lead with one of these products, Magical Objection Mastery, and present the other items, Kenrick Cleveland's Millionaire Mind Strategies and the 30-minute consult, as bonuses. I'd just tweak the sales letter a little bit, put a special offer banner at the top of the page, and that would be it.
But as I peeled back the onion this week it became clear to me this was not the best way to go …
For one, I discovered Millionaire Mind Strategies is a BIG course. I can pitch it in the emails, but I can't properly dimentionalize its value on the Magical Objection Mastery sales page. A few words of copy about Millionaire Mind Strategies on a special offer banner at the top of the page just wouldn't cut it. I'd be leaving money on the table.
Secondly, I realized the Magical Objection Mastery sales page was a little long on concept and short on specifics about what the buyers would be getting. It's a typical sales letter. It introduces a problem, agitates the problem and offers a solution.
The typical Internet marketing model would be to write short, teaser emails that drive the list to the letter, where most of the sales heavy lifting takes place. But Email Alchemy takes a different approach.
It moves concept and story and emotion into the emails, coming at these elements from multiple different angles in a way a sales letter just can't.
This tends to make the whole top half of the existing sales letter redundant… a roadblock to the sale, because it stands in the way of the details of what the buyer is getting that appear further down the page.
I could live with this, if it weren't for the other problem of not having a good way to properly dimensionalize the value of Millionaire Mind Strategies. Taken together, these two factors are too large to ignore.
I need a clearer value proposition and a straighter line to the sale. So I'm going to scrap the idea of using the existing landing page and create a new one. Not a full-blown sales page, but rather a simple presentation of the three-part offer.
The Email Alchemy strategy is story based. The idea is to create an episodic series of emails with a hook that pulls the reader right through to the end of the series. Each email poses a dilemma that gets solved, while at the same time advancing a larger dilemma that stays open and unresolved until the end of the series.
If you were to plot open, click through and conversion rates on a graph for one of these intensive 10-day campaigns, it looks somewhat like an X. Open and click through start high and drop. Conversion rates start low and rise over the course of the campaign.
A good series-long hook helps minimize the drop off in opens and clicks and can dramatically increase sales. More on this in next week's report as the campaign continues to take shape.
Until then, Good Selling!
Daniel Levis
Topics: Uncategorized | No Comments »
By Daniel Levis | December 6, 2012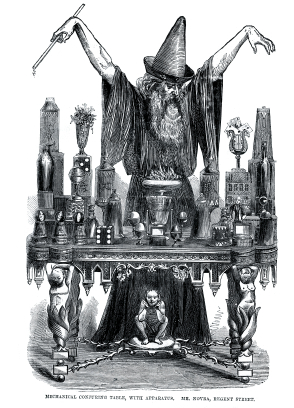 Since awarding the Email Alchemy Challenge CASH Infusion JACKPOT to MaxPersuasion.com, I've begun laying the groundwork for their promotion.
It's happening in early January and you'll be seeing the behind-the-scenes prep work in these weekly lab reports.
You're about to become privy to the secret rites and rituals of The Great Work… as I harvest all of the necessary campaign elements and begin brewing them in the crucible of my brain.
It's the free prelude to my upcoming suite of Email Alchemy trainings.
My goal is to help you re-ignite your list and profits.
So let's get at 'er!
If you follow along you get a FREE education…you get to look over my shoulder as I identify the strengths and weaknesses of a product, website, and offer…
…And how to maximize my favorite sound… "Cha-ching!"
MaxPersuasion.com is a partnership between Kenrick Cleveland and Jared Emin. Kenrick is the front man and Jared is the operations guy. And here's the landing page we'll be driving traffic to at MaxPersuasion.com.
It's a $497 course called Magical Objection Mastery designed to help salespeople handle objections and close more sales.
Now, if you look at that page you'll see it's a direct response style sales page. The main thrust of the page is to sell a single offer. That's what you want.
That's not to say you won't have to do a little nip and tuck here and there on your landing page and your offer. In most cases, you will.
In this case I got on the phone with Jared and we agreed to make the following changes:
>>> The menu bars at the top and side of the page will need to be taken out. (You don't want any links on the page that could distract from the sale.)
>>> We're going to center justify the copy and find a more readable font.
>>> I'm going to write a new headline and deck for the top of the page to better grab the reader's attention and drag them into the pitch.
>>> Color will be used on the headlines and testimonial boxes to punch them out and add a little visual excitement. (The current monotone black and grey color scheme has an almost anesthetic effect.)
And I'll go through the copy line by line and tighten it up a little here and there.
Next thing is the offer.
To maximize your sales, identify the best way to stimulate greed and bring maximum scarcity and urgency to bear on your prospects.
For urgency, we agree to bundle one of Kenrick's other programs with Magical Objection Mastery and make the bundle available at a discounted price for the duration of the campaign — 10 days only.
There are a few key considerations when building your bonus package:
>>> How many units of the proposed bonus have already been sold? (You don't want to kill your primary sale by offering bonuses that a significant number of prospects already own.)
In this case we determine that only about 40 copies of a relatively new product called Kenrick Cleveland's Millionaire Mind Strategies have been sold.
>>> How does the bonus compliment the primary product? Mindset is a huge issue in sales. The title Millionaire Mind Strategies and just a few lines of juicy copy are enough to stimulate desire for the bundle. It's a great fit.
For scarcity, I convince Jared to offer a limited number of 30-minute recorded consults with Kenrick. The first "x-number" of buyers will get a special one-on-one session where they can give Kenrick their toughest objection and he'll hand them 5 different ways to break it.
We settle on a $697 ticket for the bundle. And I agree to write a few additional emails to the 40 Millionaire Mind Strategy buyers offering a $100 off coupon code on Magical Objection Handling. Instead of paying $497, they're in at just $397.
Jared agrees to give me all of the previous emails that he's been using to sell these products and some survey data that he's collected. I also put him to work looking for a successful Magical Objection Mastery student I can interview and build a story around.
And I've begun listening to the Magical Objection Mastery program while I drive here and there. No real cost in doing that.
As I listen, I'm hunting for potential themes and story lines that can be applied in the emails. I'll be looking for an enemy I can vilify and rail against… learning about all of the important benefits of the product, the worldview of the ideal buyer, objections we'll need to address, and so on.
By early next week I should have an outline for the email series to share with you. And probably a killer headline and deck for the sales page, too.
Talk then,
Daniel
Topics: Uncategorized | 2 Comments »
« Previous Entries